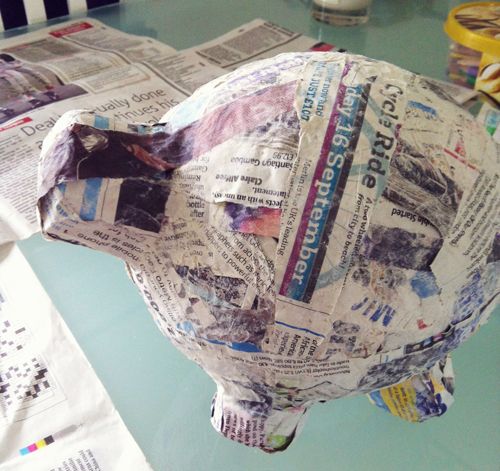 I decided to make Paper Mache piggy banks with the little girls I have been babysitting. I used the same paper-mache mix that I mentioned in
this post
- one part flour two parts water.
We blew up some balloons - (you can make large or smaller piggy-banks by adjusting the size of the balloon that you blow up) and paper-mached around them using the flour/water glue mixture and strips of newspaper. Remember to leave a little gap over the balloon tie - so that you can pop the balloon later when the paper-mache is dry. You may want to do a second layer of paper mache in order to make the piggy bank a bit harder.
In order to make the trotters and nose - I cut up an old toilet roll, stuffed it with newspaper and paper-mached them to the pigs. Make sure to attach them in the appropriate place - some little kids may need help with this - since we nearly had legs coming out all over the place. lol.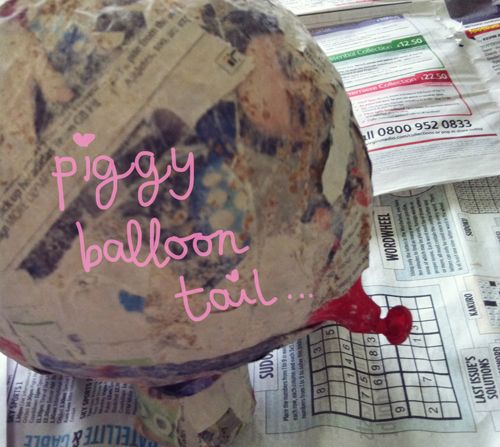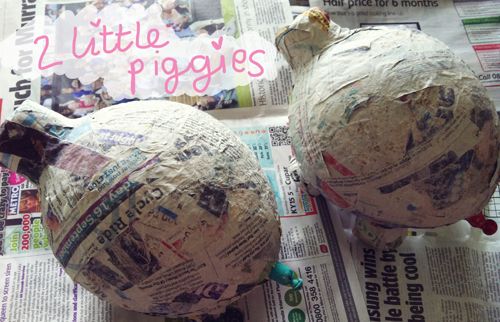 When the pigs were dry and hardened with the paper-mache - you can pop the balloons inside and paint them with bright pink paint -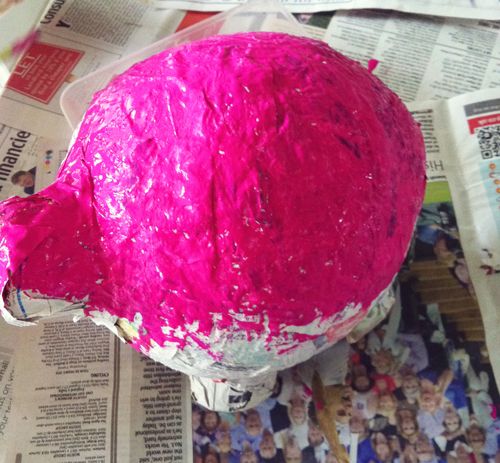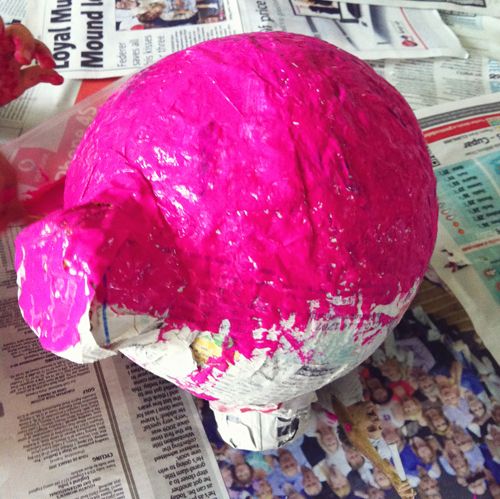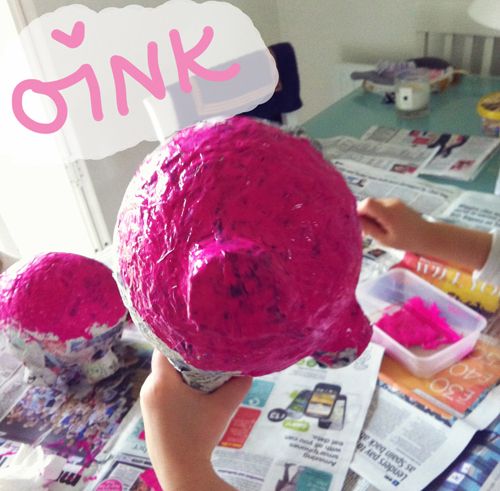 Once the pink paint had dried we attached some pink ears (triangles made from cardboard) which we sticky-taped on. But you could also paper-mache them on in the stage before or glue them on once the paint is dry. Next we painted on some eyes and I used a knife to make a coin slot in the back of the pig. You can also attach a wool tail or paper tail that has been curled with scissors. The girls had great fun playing with them. I didn't manage to get a final snap since there was too much excitement at having made their own piggy banks - but the end result was something like this: