Towards the end of last year, I took part in the
Package Project
hosted by Nadia over at the
Cupcake Couture blog.
I just havent gotten around to blogging this yet (how disgusting of me) - but i've just come across these pics again. My package partner, Katyha - from
Love Katyha
(based in Australia) sent me a gorgeous package crammed full with brown paper packages...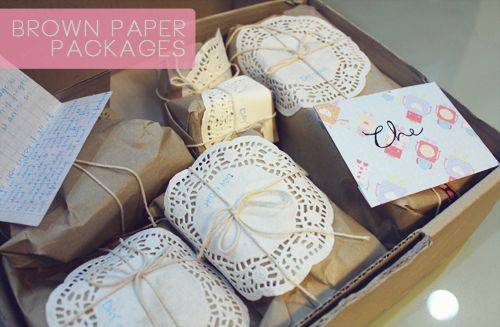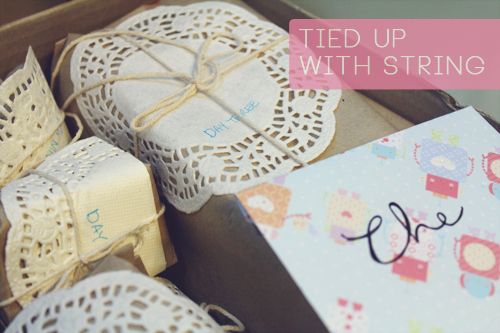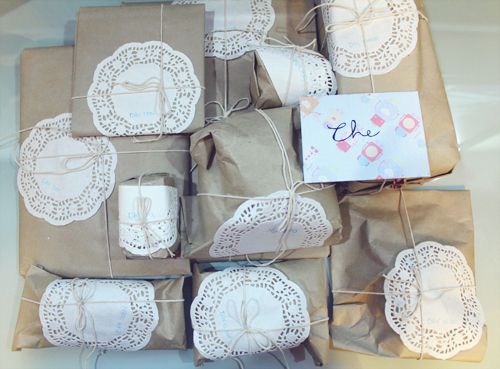 I received the package when I returned to Korea after a five week long backpacking trip around Cambodia, Vietnam and Laos with my brother. We were returning to Korea so that I could sort out last minute admin - closing bank accounts, cell phone contracts, severance pay, remittance forms and say goodbye to friends before returning back to South Africa.
Since I had finished working in Korea - my old apartment was no longer available for us to stay in and we booked into a little "love-motel" (yes, that's a whole new story) down the road from my old workplace. There are not many places to find food in this area and we decided to try and stock up on some breakfast cereal for the couple of days while we were staying in Korea.
Katyha's package had arrived at my old workplace and I carried it back to our motel so that I could open it. When I opened the box - all the brown paper packages inside it were numbered with different days. I opened the first one (amazing!) and I was so excited to open them that it took a WHOLE lot of restraint not to open it all at once in a paper-tearing-frenzy.
The next morning, (after I had woken up early to open present number two- YAY!!) the brother and I were trying to organise breakfast for ourselves in our little motel room -
Me
: Blake!! We have FAILED! We bought a box of cereal and milk and yogurt... and we already have mugs in the room... but we forgot to buy spoons! SPOONS!! Cereal and no spoons is like something and
NOTHING!
Brother:
Awesome
. The nearest store is 3km from here. What are we going to do?
Me:
SPOONS!! GAAAH!!! VITAL!!
Brother:
Maybe we could scoop it out using our toothbrushes?
Me:
i think that's a little gross.
Brother:
I might have a pen-knife somewhere.
Me:
Are you serious? I'm not eating cereal with a pen-knife. I'm not Bear Grylls. I think I should open another of my packages.
Brother:
How's that going to help our cereal situation?
Me:
um... well..... you know...
Brother:
That makes no sense. You just want to open another package!
Me
: no... um.. it might be... useful.... um...
Brother (the moral compass):
You
can't
open another package! You already opened one for today! It's
cheating!
They have days on them for a reason!
Me:
I'm depressed about the cereal. I need happiness. I'm opening it.
(day-cheating-self opens package number three)
...and what do we have in the pretty package?
SPOONS.
Beautiful kitchen measuring spoons with a gorgeous Babushka nesting doll design.
This brown-paper-package was amazing in so many ways. haha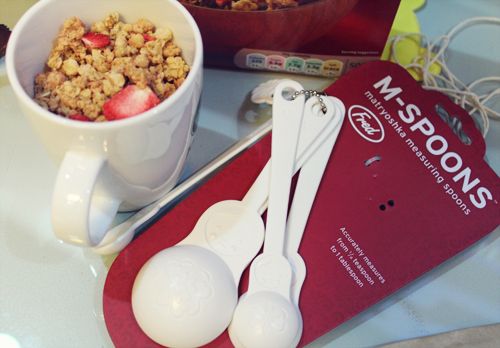 You can see the
Package Project Flickr Group
and a little peak of what I sent over
here
.
(font used in the pics - Neou from Dafont)