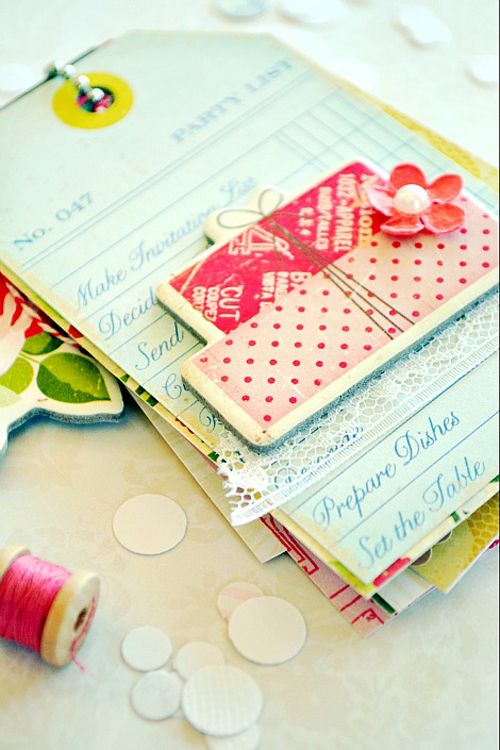 I definitely wouldn't call myself a "scrapbooker" in the sense of making well laid out scrapbook pages to fill a scrapbook album, but I am into pretty things and I am HUGE fan of gorgeous
gift-wrapping
. So when I found myself on the
Crate Paper blog
the other day, I couldn't help but think what awesome gift tags and gift-wrapping ideas you can get from scrapbooking. I love all the layers in these pictures and all the bakers twine used in the cut-outs. The bonus of using scrapbook papers in gift-wrapping is that everything is usually co-ordinating or fits together in some way.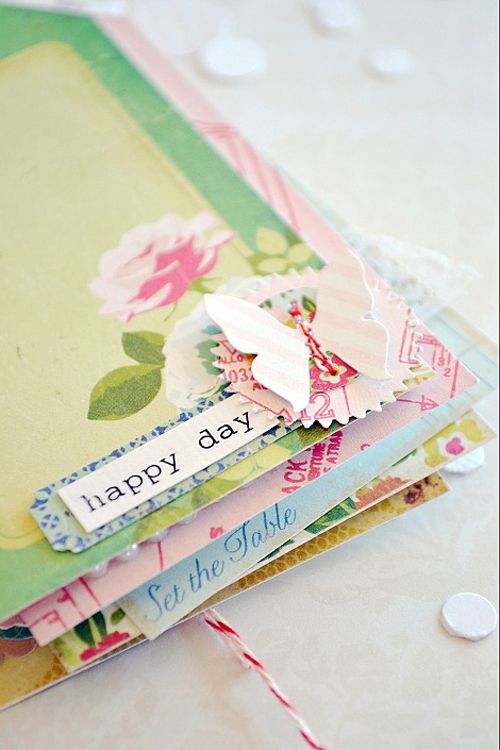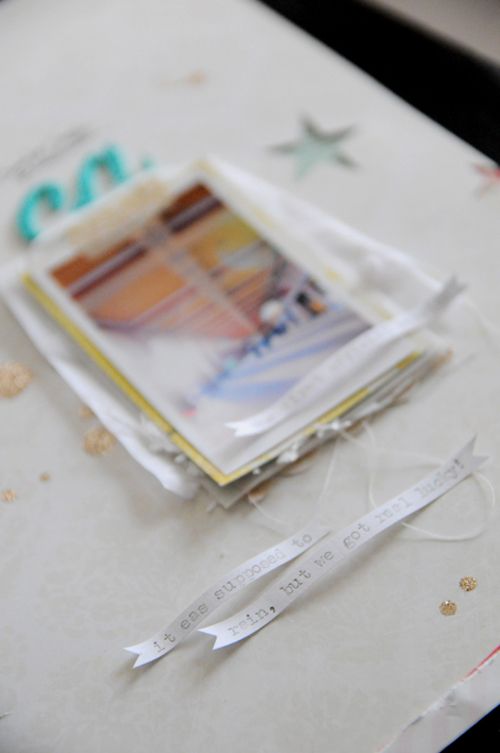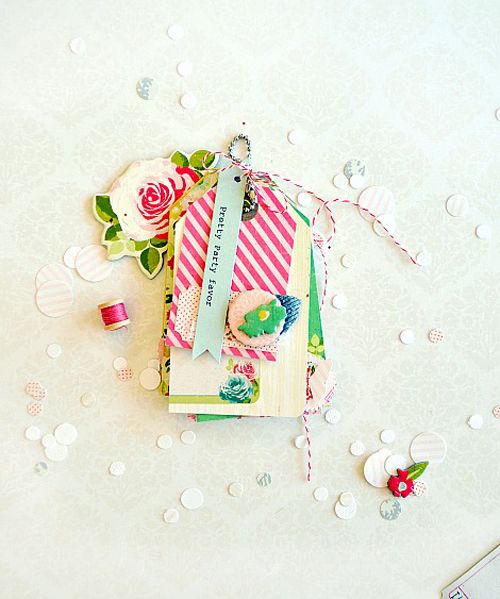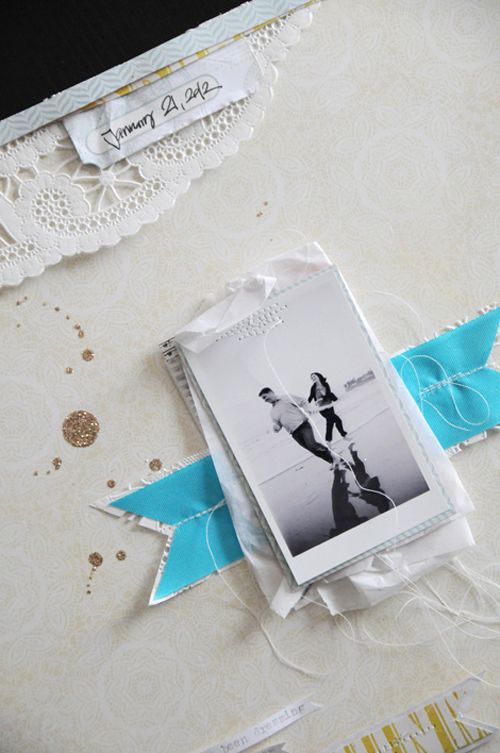 I think this is my favourite of these pics - I love the black and white polaroid and the stitching with the tissue paper sewn into the mix. This design was created by
Rahel Menig
.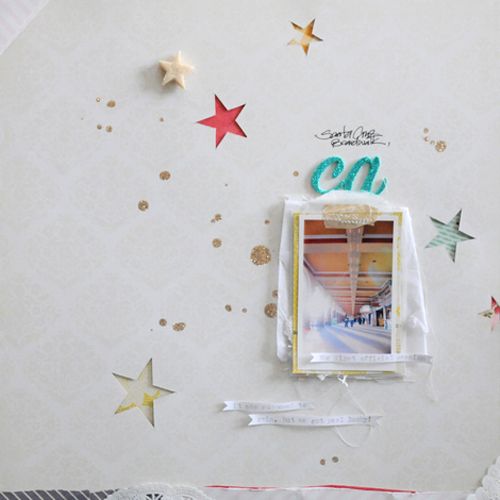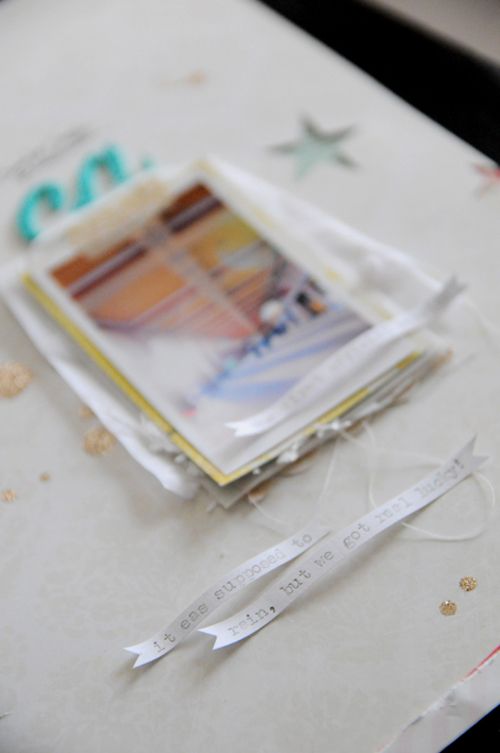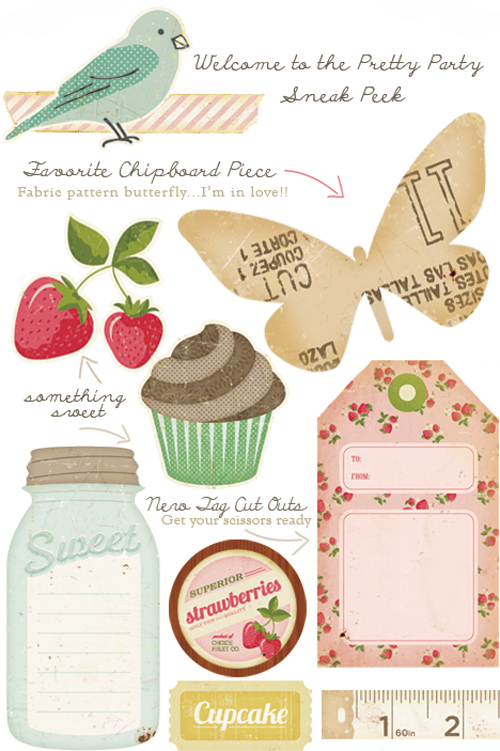 Above: I love this cute co-ordinating set - esp the pseudo washi tape behind the bird. haha. And below - don't you think this colour combo is awesome? (would be good for more manly gifts lol).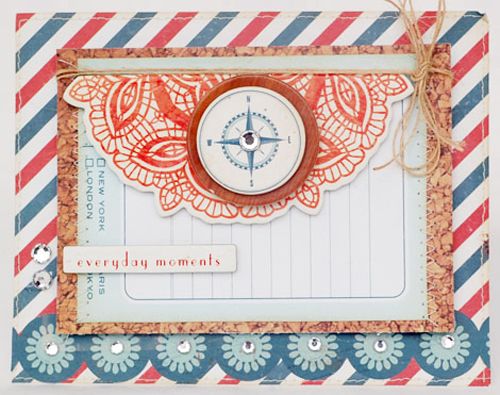 All these images are off the
Crate Paper Blog
. The blog is a spin-off from the online Crate Paper store which sells scrapbook pages and different kinds of embellishments. You can visit the store
here
.