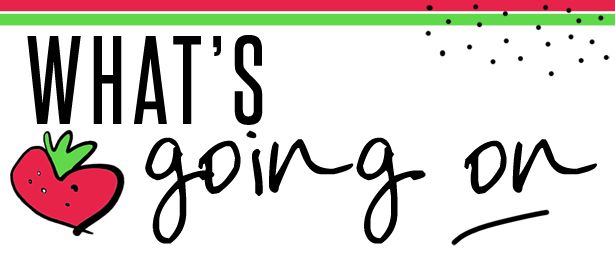 Here's a little something else for the UK folk about an event that's happening this weekend in Kent: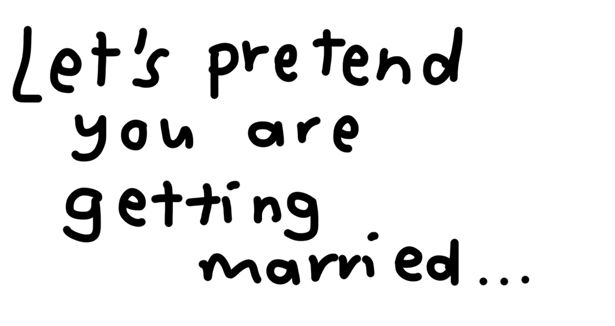 Now, right after the
proposal
, and the immediate
wedding fiasco
that ensues - you will have no doubt got yourself a fancy wedding planner file, created a million
moodboards
and maxed out your
Pinterest account.
You will also have checked out every single wedding blog in the blogosphere -
Southbound Bride
,
Rock n Roll Bride
,
Offbeat Bride
,
The Crafty DIY Bride
,
Style me Pretty
,
Green Wedding Shoes
,
The Pretty Blog,
Oh Darling Days
,
Wedding Gawker,
Once Wed
,
b.loved
,
Ruffled
,
Grey likes Weddings
,
100 Layer Cake
. Yes, I have read all of these. And this is the tip of the ice-berg. If this list scares you,
trust me
- put your dancing shoes away - you are
not
ready to get married.
But there is one more thing that you simply
MUST
do (if you haven't been scared off by aforementioned blog list) and are still intending on getting married -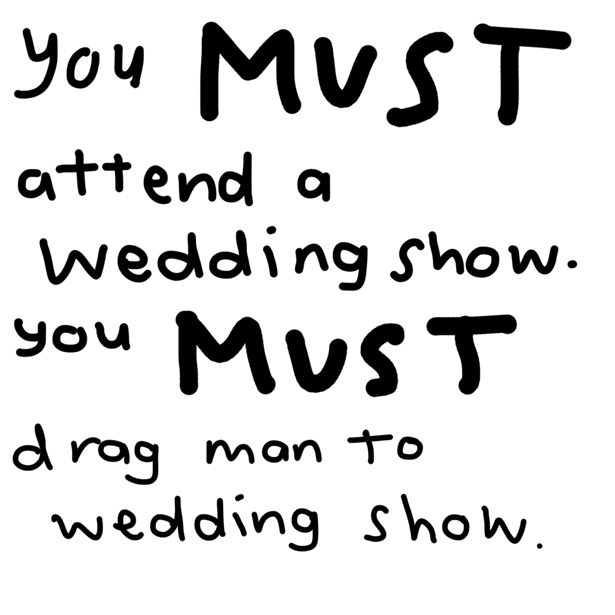 In all honesty I have already attended several wedding shows with my mother (and father and brother - who gives
unnecessary
"great" running commentary.) But this weekend I intend on dragging THE MAN to a Wedding Fair happening up in Kent -
We have booked some tickets for Saturday - but The Wedding Fair runs from Friday all through to Sunday and takes place at
Glow Bluewater
. There are loads of different exhibitors, workshops, tasting sessions, style showcases and wedding fashion shows. It's going to be all flowers, dresses, fabrics, accessories and shiny rings.
Poor Warren has no idea what he has gotten himself into -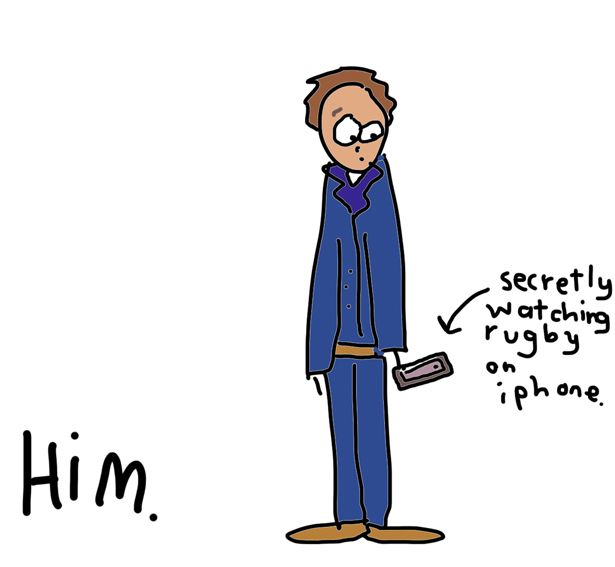 But don't worry - I have checked out the vendors and there is a
Champagne Bar
which will be just fine for The Warr and there are some great
restaurant deals
of places nearby including Krispy Kreme - so if he starts acting up, I will just shove him with a DONUT.
The Wedding Fair at Bluewater
this weekend - 21, 22, 23 September - you can book tickets
here.
See you there!