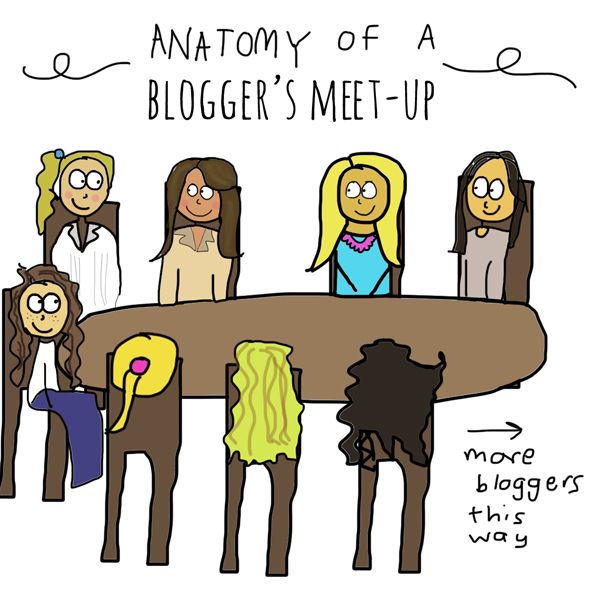 Last night I went to an awesome bloggers meet up at
The Phene
in Chelsea (pic above - there were more bloggers but I'm too lazy to draw them all. lol). Blogger's meet ups are always strangely bizarre - sometimes it's like meeting people that you already "know" and other times it can be literally walking into a bar/restaurant and introducing yourself to complete strangers who you had intentionally agreed to have dinner with.
The crowd last night were some of the most awesome ladies and I'm so excited about having a whole host of new UK-based blogs to peruse. Will be sharing these new blogs in a few coming weeks - this post today won't do them all justice - so stay tuned :)
Anyway, blogger's meet-ups generally centre around blog-banter which goes something like this -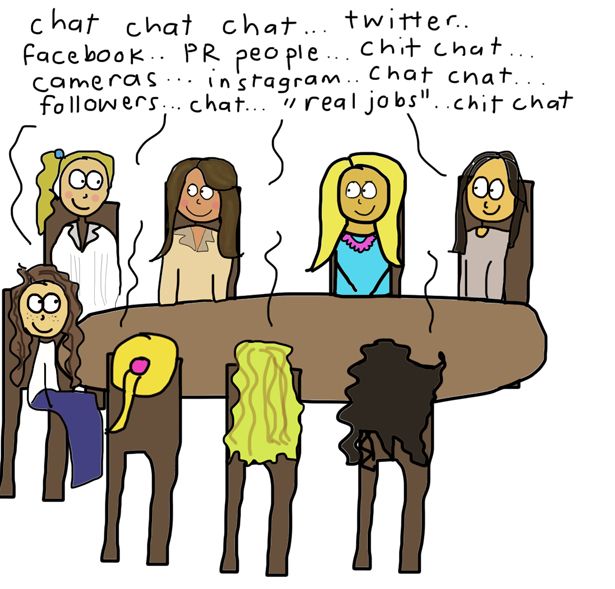 AND THEN THE FOOD ARRIVES.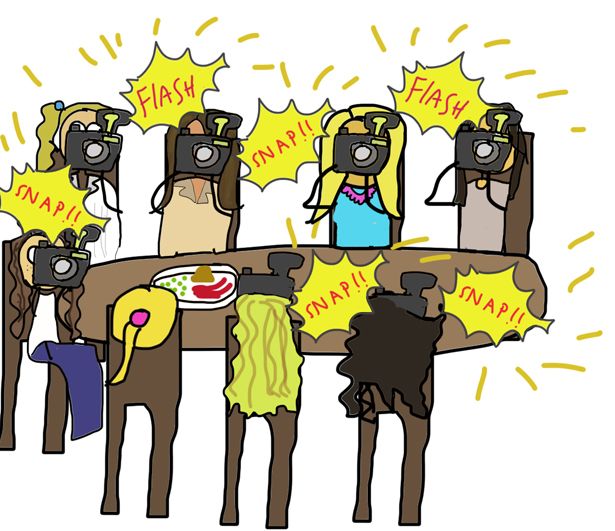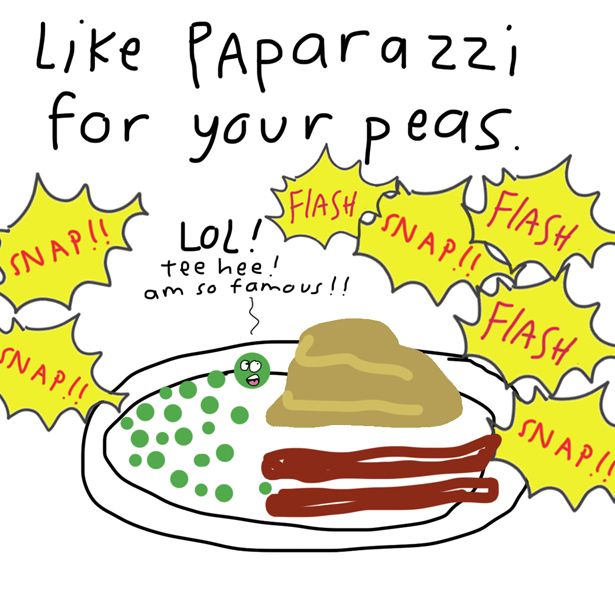 just kidding -
no one ordered peas.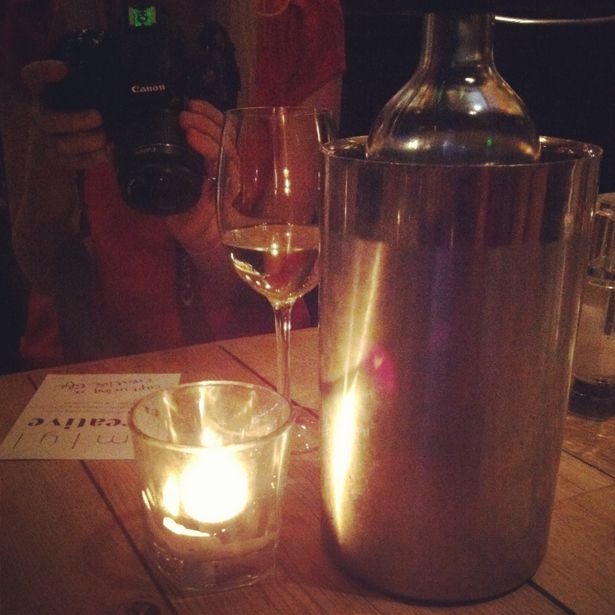 I had a hair appointment right before this event (side note: I walked 3.1 MILES to get to the hair dresser) and went straight from there to the dinner.
So I didn't have my camera with me.
AND my iPhone was on 5%.
I know
How VERY unbloggerish of me.
I should oust myself from the community right now.

The only two snaps I have are these ones.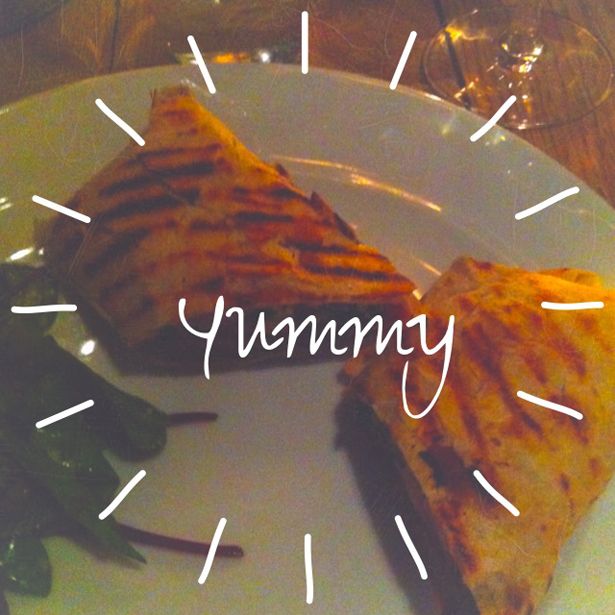 The evening was really good - I love meeting up with like-minded, inspiring people. I've often thought that
everyone who has a blog has some kind of self-ambition
- which I'm a huge fan of. Once I've gotten more familiar with all their blogs (and found all the website links twitter accounts etc) - will whack them up on indieBerries for you to have a look at - am sure you will enjoy them all!
After evenings such as this my head is often left a bit bamboozled with new ideas/ new blog direction/ inspiration and general re-ignited blogging excitement - which, of course, leads to epic insomnia. Plus I have
the Blogcademy
workshop which starts tomorrow - so basically,
I have slept approximately 40 minutes in the last two days.

i took a selfie this morning -
then I scrapped it and drew a self portrait which is way more beautiful:
If you have been reading indieBerries for a while, you will know EXACTLY
how I feel about insomnia
and I lie awake next to sleeping husband for hours... Then husband will make a noise and I get SO excited that he is about to wake up and converse with me -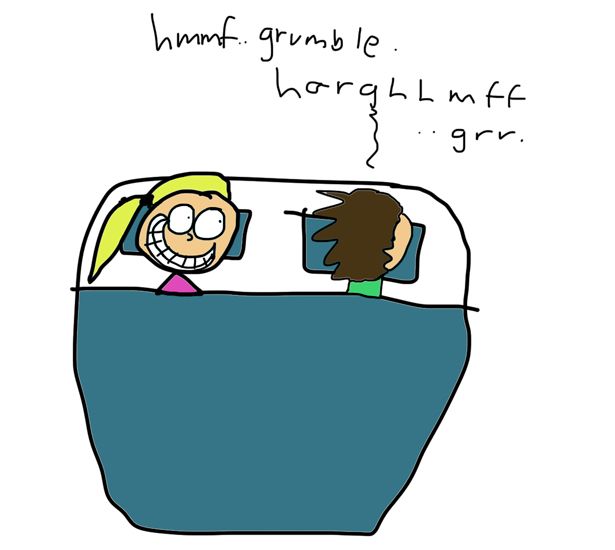 He is not waking up to converse though,
he is actually still sleeping.
I press on with conversation none-the-less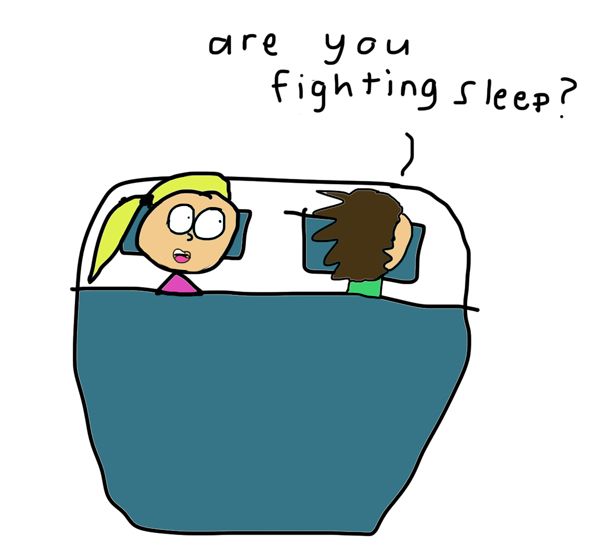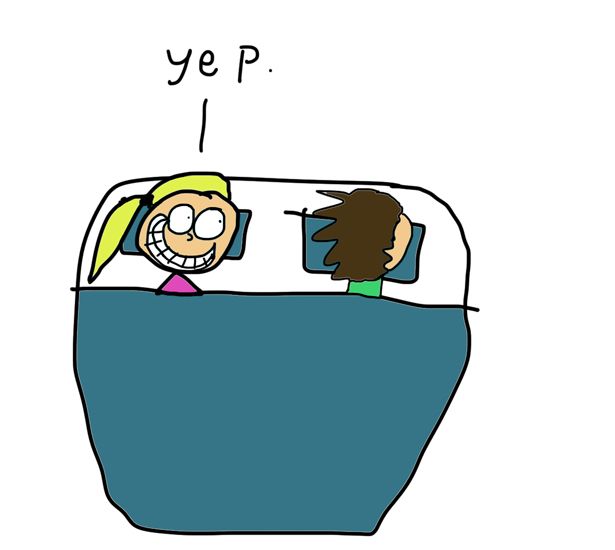 YES! CONVERSATION!
Husband:
Why are you awake?
Me:
Because I can't sleep, Obviously.
Husband:
Just try.
Me:
Sorry, what?
Husband:
Just
try
and sleep.
("JUST TRY and SLEEP")
ARE. YOU. KIDDING?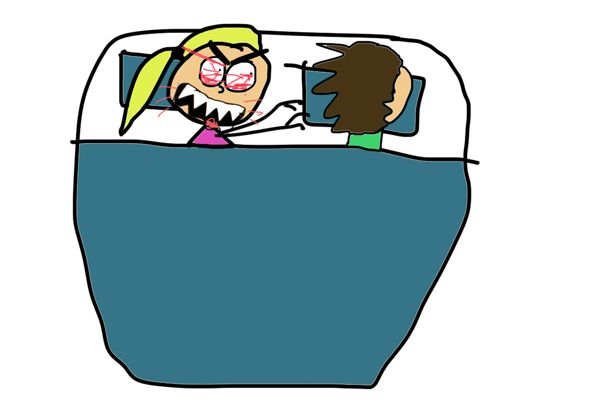 do you not think i have been
"just trying"
to sleep?
Husband:
Close your eyes.
Me:
They are closed.
Husband:
No they are not.
Me:
How do you know?
Husband:
I can see you.
Me:
HYPOCRITE!
After 5 minutes of this husband-nonsense talk - I decided to leave him alone to his sleep and occupy myself. There is a very strange line in the realm of insomnia -
Do you a) Lie down, stay still and "pretend to sleep" in the hope of tricking yourself into "actually sleeping" or do you b) Get up, switch on the TV, radio, music, whip out your old crossword puzzles and jigsaws and CARPE NOCTEM!
I adopt the very unsuccessful approach of
lying still, "pretending to sleep" whilst simultaneously thinking about all the jigsaw puzzles I could be doing
. I don't recommend this method.
12am:
"Try" sleep
1am:
Check twitter.
1:10am
: Why is everyone on twitter sleeping?
1:30am:
Stalk people. (In non-creepy way)
2am:
download a
game to play
on phone. (am not a "gaming" person - so this is unusual)
2:15am:
Message brother in South Africa to tell him about the unusual-ness of game download
2:25am:
Marvel at HOW MUCH FUN game is!
2:37am:
Poke husband a little bit to test if he is really sleeping or if he could engage in some more conversation
2:40am
: Good for nothing husband
2:50am:
Think about the things you need to do.
3:00am:
make some lists
3:20am:
try some deep breathing. Stick finger in husband's belly button - Just being friendly.
3:30am:
Check instagram
3:40am:
Why is no-one updating their twitter and instagram?!
4:00am:
Follow all the American bloggers on twitter and instagram to make 4am timeline happier.
4:27am:
Stalk new twitter and instagram timelines.
4:50am
: Edit some photos on iPhone using new photo app
5:25am:
Start to feel sleepy
5:37am:
Finally Fall asleep. Angels rejoice.
5:40am:
Husband's
wake-up alarm
goes off.
In spite of the lack of sleep - I am so happy that I got to meet with this lovely group of bloggers last night, am feeling inspired, creative and full of ideas (clearly). Meeting some new "online friends" was awesome and I definitely had a few quiet self-revelation moments last night. I may have even been convinced to become a real-life Yogi. Although, Husband does not know this yet -
More to follow
xo