A little while ago I posted a cartoon clearly highlighting
the differences between your and you're
and how
noobs
who can't get it right irk me to my core. I then received some awesome pics from blog readers on the
indieBerries Facebook page
: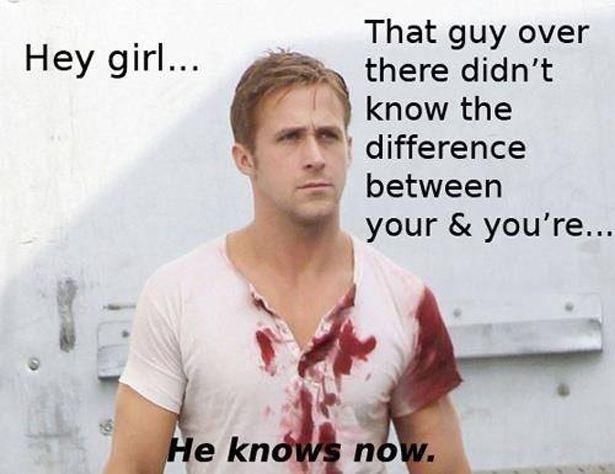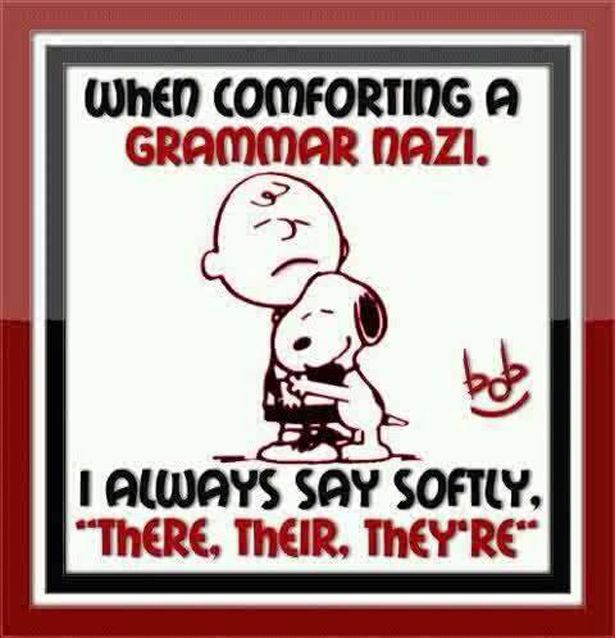 Hot dang! I love the indieBerries gang!
So, to further educate the masses
(and mainly because I cannot help the grammar-nazi-enthusiast trapped inside me) -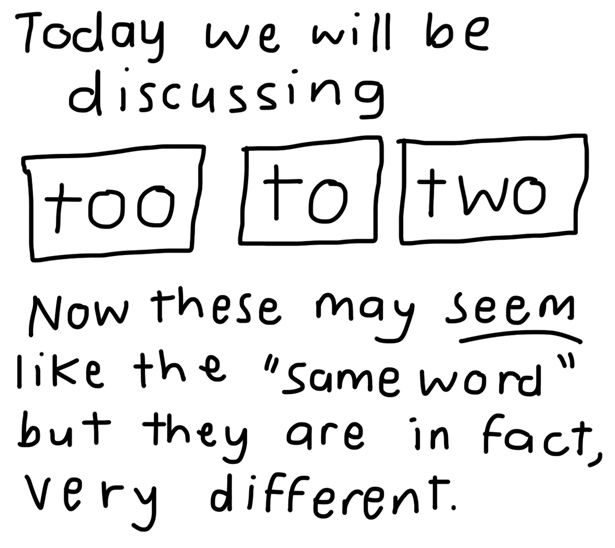 They are very different and non-interchangeable.
Now - I'm only saying this once,
so you'd better concentrate.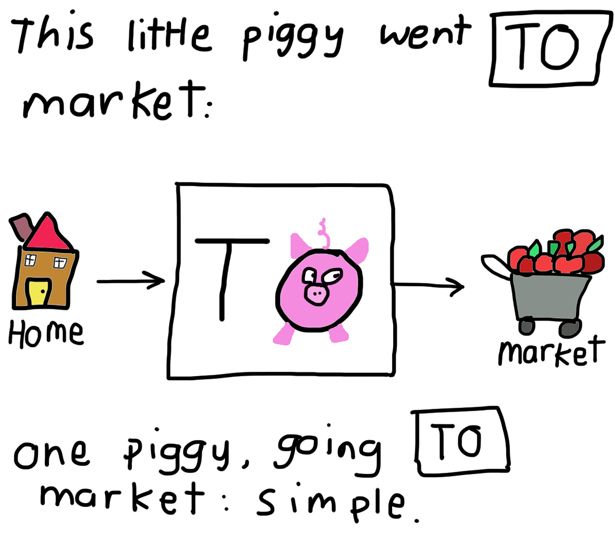 So, in the most basic explanation -
As a simple and very basic test you can exchange "too" with "as well"
if it makes sense, use "too"
if it doesn't make sense, use "to"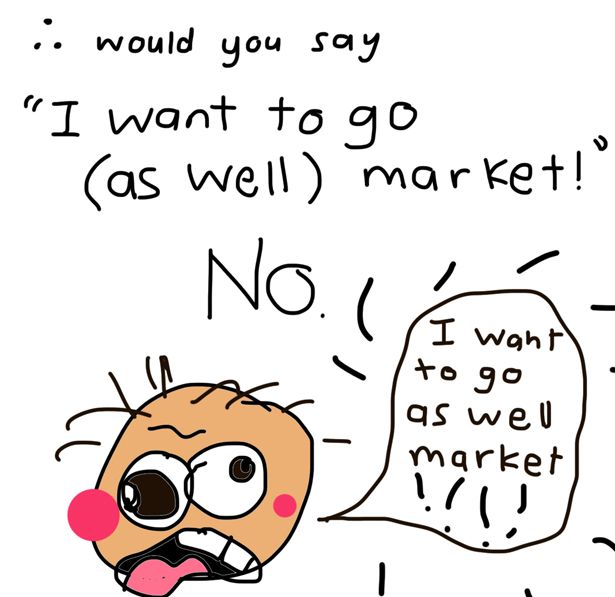 No.
Only the crazies say that.
Are you a crazy?
no.
Got it?
Great.
Moving on.
How MANY?
The answer to this is a NUMBER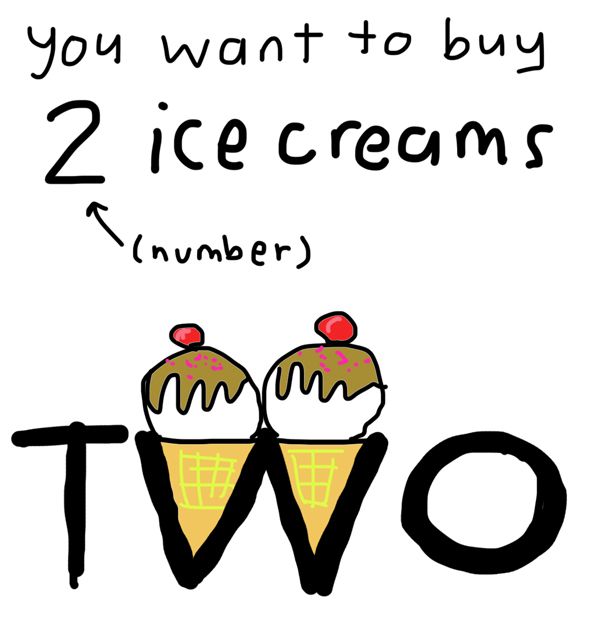 TWO.
Used for numbers,
ONLY numbers.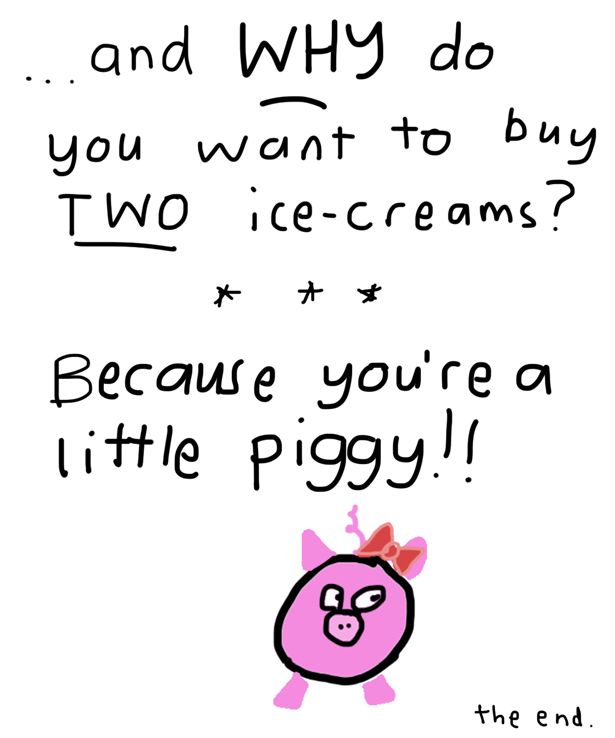 * * * * *
If you enjoyed this post you can check out:
Or you can take a look at the grammar cartoons posted on
The Oatmeal
-
one of my fave sites,
EVARRRRRR
.
* * * * *
I will be sharing some funny grammar related pics/jokes on the indieBerries facebook page this afternoon - so
head over here
if you want to see more.