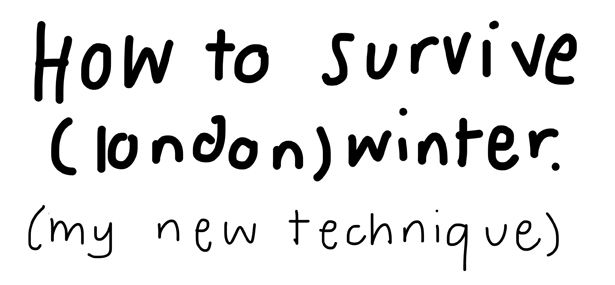 Step 1: Around bedtime, encourage your lover to jump into bed before you - under the guise of being "extra sweet"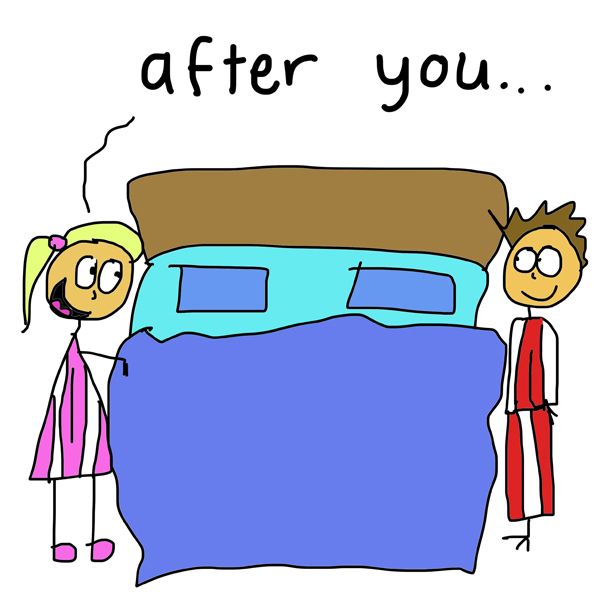 Step 2: Encourage your lover to come closer.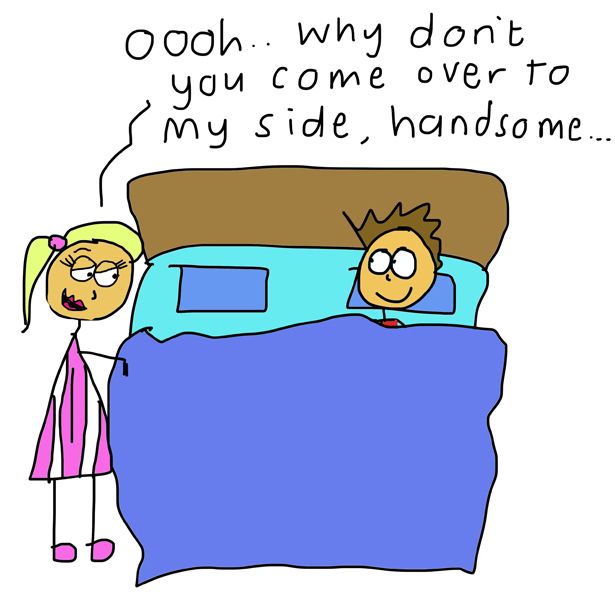 (use your seductive eyes. Throw in words like "handsome")
Step 3:
Step 4: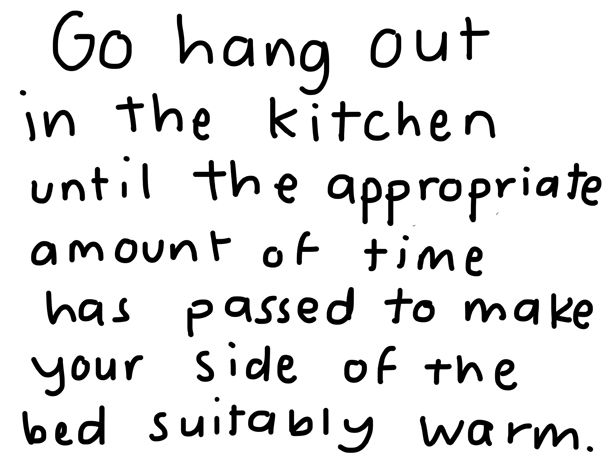 Step 5:
Return to the bedroom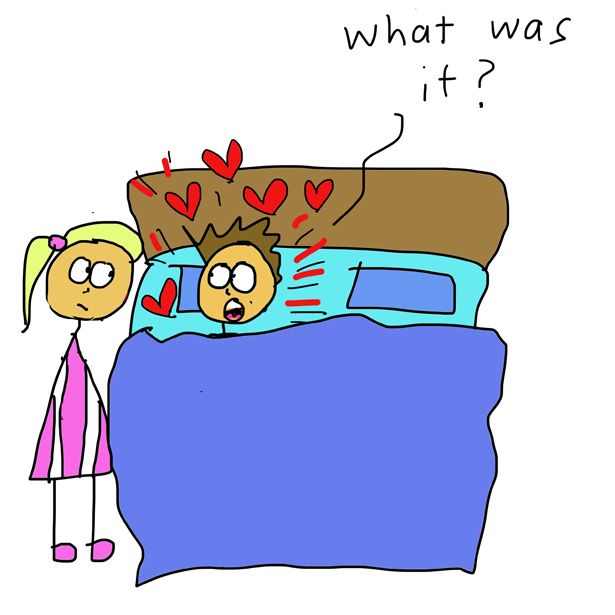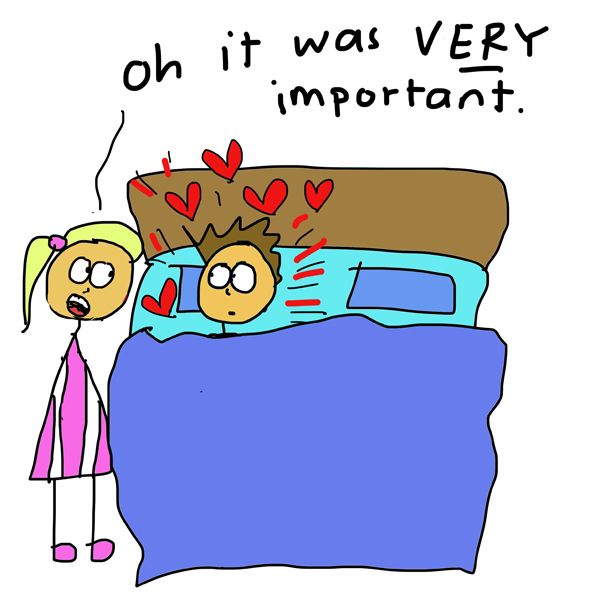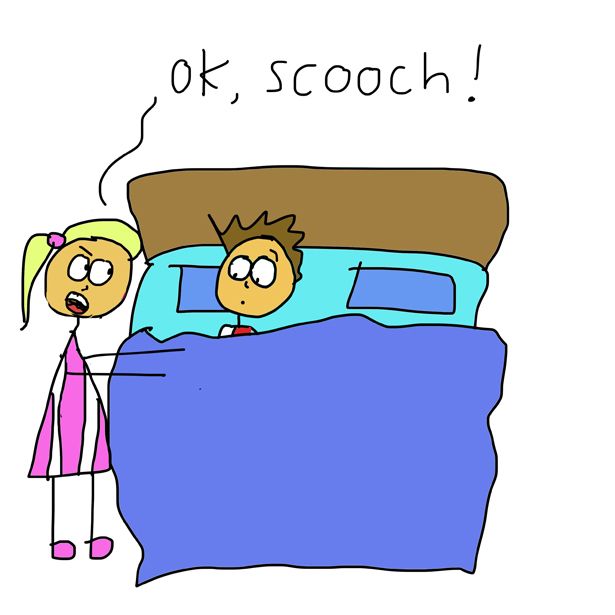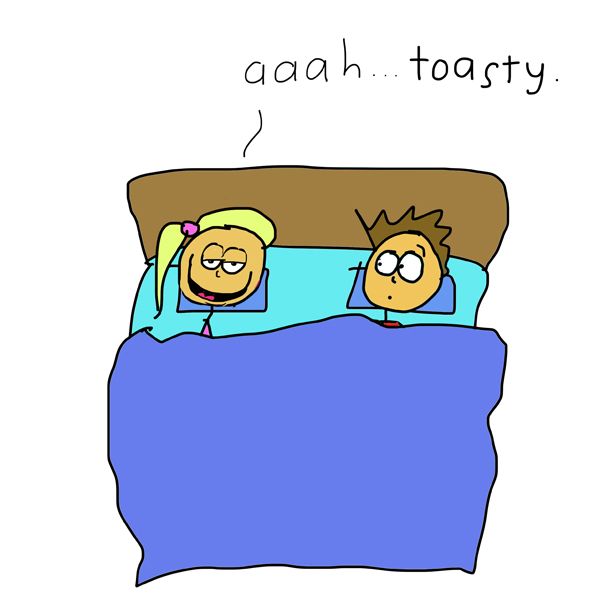 Step 6: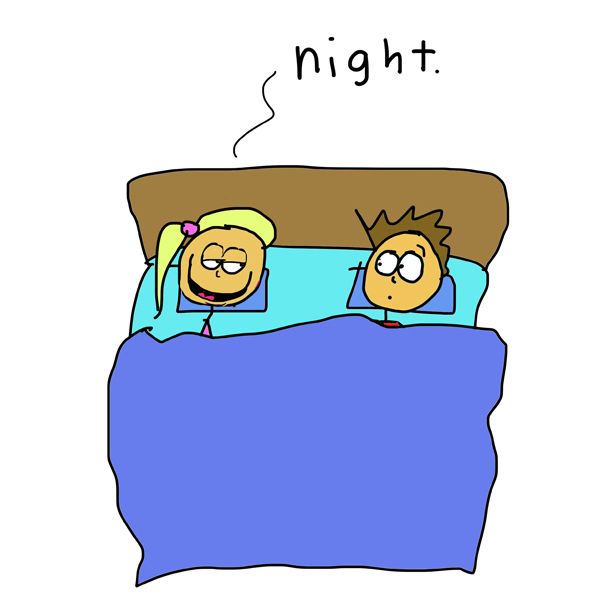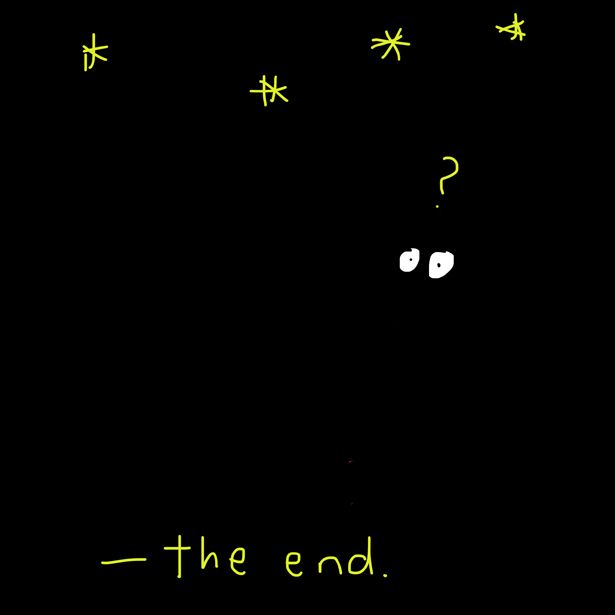 As you can tell, it's getting a lot colder in this hemisphere of the world and my little self does NOT love it. We have yet to locate our electric blankets in all the chaos of our house move and considering the husband was walking around in a T-shirt last night, I presume it will be a little while before he lets me strap that thing onto the bed. Anywhoo.
I've been trying to gather ALL my thoughts from The Blogcademy I attended last week and will be posting about my experience and the changes I'm hoping to make around here very soon - (As you can imagine there are lots of things to think about and lots of new ideas that I need to refine - so my head is currently in overdrive. (I actually included "
Step 6:
switch off the lights"
into the cartoon above because last night I fell asleep with the light on, with my face in my Blogcademy workbook. There is a
little bit
of drool on page 8. Sexy.)
If you know of anyone who is entering a cold phase in their lives (London or otherwise) and needs this handy keep-warm technique - please do share it with them. It works like a charm.
Any other keep-warm techniques I should know about?
Do share.