Landmine museum, massages, floating village1. Something awesome
seeing the sunset on the Tonle Sap river whilst swinging on a hammock on a riverboat
2. Something crap
Seeing the poverty of people living in the floating villages
3. Something we ate
fried chicken and cashewnuts
4. Something random
apologies for the poor pic quality of the vacation pics I've been posting they are all off Blake's (less superior) phone or my (way-cooler) iPhone. I have some cool pics on the big camera and I can't wait to post those when I get home ;)
5. Something we did
Saw the landmine museum (slightly disappointing for the mission it takes to get there), had a massage, went on a tour to the floating villages and had dinner and drinks on a boat on the river.
6. Something said
Me reading the sign at the landmine museum: "all landmines in this museum have been declared 100% free of explosives" - well I should freaking well HOPE SO!!
Blake: well I guess if not, it's gonna be a real short visit.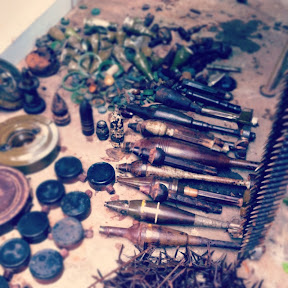 Landmine museum.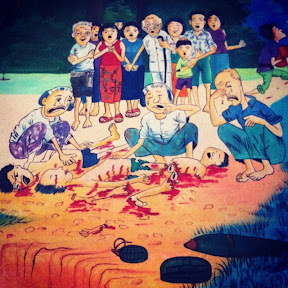 (not my usual style of cartoon but a cartoon none-the-less)
Cambodian coffee is DELISH
On a boat out on the Tonle Sap: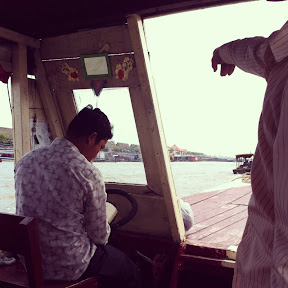 Croc farm on the Tonle Sap.
Tough life, we know.