Dam Sen Water Park
Something Awesome:
Having a chilled out day in a place described as "quirky Saigon" an entire theme park -
Dam Sen Park
, with strange and wonderful things including giant ice sculptures, outdoor statues and a huge waterpark.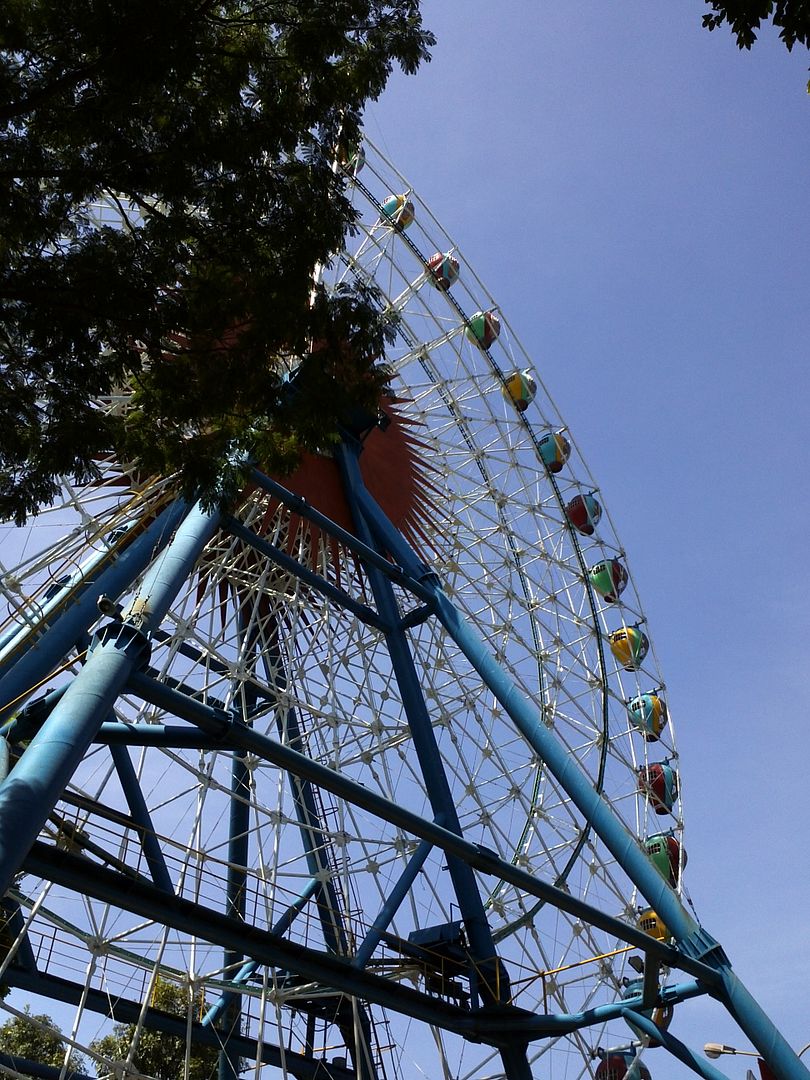 Something crap:
Let's just say.... it's not Disney world.
Something we ate:
Fish balls on a stick.
Something random:
We got allocated our own "foreigner sun-bath area" far away from everything else with free lockers (whilst the Vietnamese had to pay for lockers in a separate area). We are not sure how we feel about this... but yeah, we'll take the free lockers. lol.
Something we did:
Saw giant ice sculptures, went on a mini rollercoaster, got lost in a dark mirrored maze and got freaked out by our own reflections in the haunted house. lol.
Also finalised train tickets from Danang to Hanoi and found a local restaurant to sample some Viet-delights. (Pho 24 = awesome).
Something said:
me on putting on the warm puffy jacket before entering the ice-sculpture room:
"Oh fail! I just picked the kid size jacket! this thing doesn't fit me. it doesn't even cover my arms! I'm going to die of frostbite!
"
Blake:
you just picked it because it was pink didnt you?
me:
yeah. kinda.