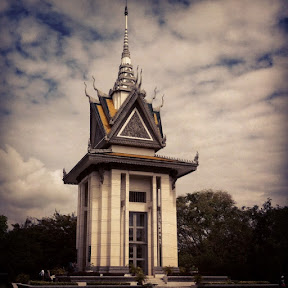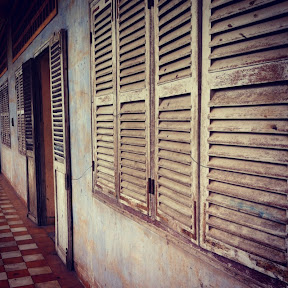 Day two. Sibling rivalry has survived another day! Our list for the day.
1. Something Awesome
Giving money to two Cambodian children who asked to have their picture taken. (subsequently realizing that I gave WAY more than intended due to notes and exchange rates being in the ten-thousands. Oops one too many zero. Lol.
2. Something crappy
Standing on the mass graves at the Killing Fields in Phnom Penh and standing in the holding cells of the Tuol Sleng Genocide museum which used to be an old school. Chilling. Pics above are from Tuol Sleng, Killing Fields and last pic of Royal Palace.
3. Something we ate
me: an entire bright red chili by mistake in a Cambodian dish. Can someone say "FIRE".
4. Something we did
saw killing fields, Tuol Sleng museum, Royal palace and Silver Pagoda and are heading to the night market tonight.
5. Something Random
If you decide to visit Cambodia I wouldn't suggest converting your money to Cambodian Rial- leave it in US dollars- Rials become quite a nuisance and prices everywhere so far has been in dollars.
6. Something said
Blake at the Genocide museum cells "Che, we need a pic of this."
Che: "no I'm a bit freaked out"
Blake: "it's chilled, just get into one of these little cells and ill take a pic through the hole"
Che: "I don't want to."
Blake: "it's fine. (shoves Che into cell) now just lie down, chain yourself up and scream a little"
*ps.sorry for the poor pic quality - blogging from the iPhone isn't ideal, I have some great pics off the Canon to post when I get back :)