Something Awesome:
Early 4am start to the airport to fly to Phu Quoc Island. There's something about waking up early that really makes you feel like you are going on an adventure vacation.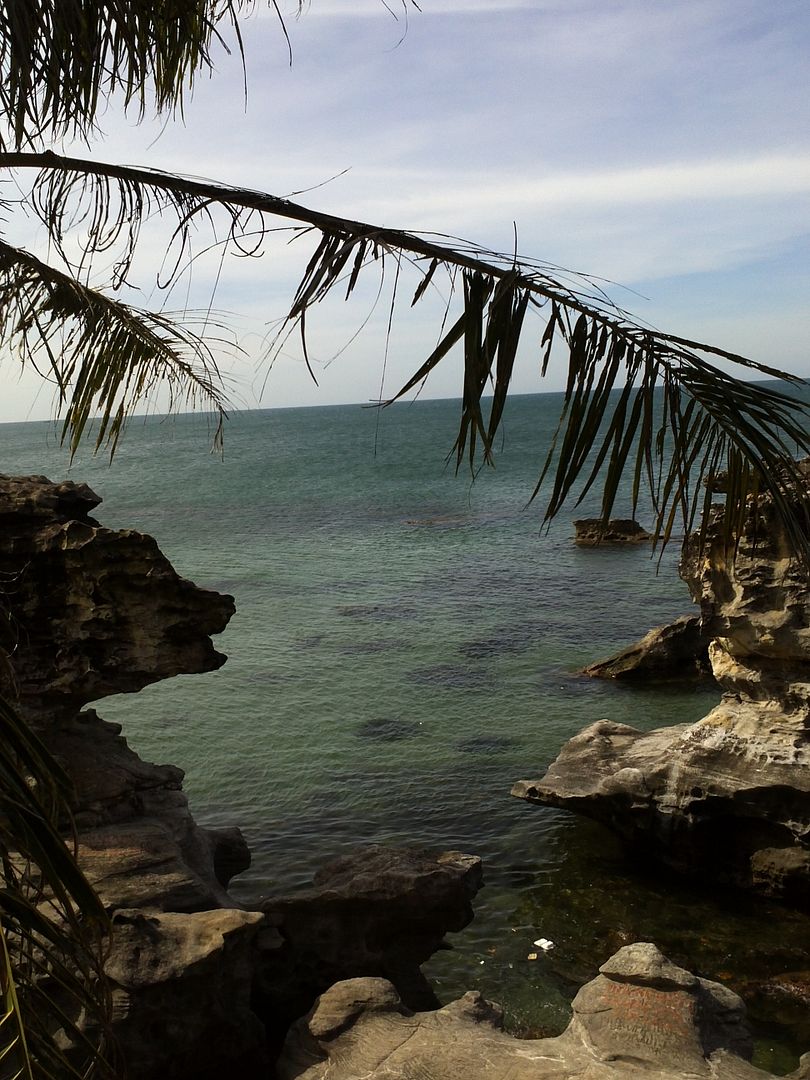 Something Crap:
Flying into one of the most beautiful and remote islands I've ever seen. Finding a sea-view beach bungalow with our own private deck and hammocks. Hiring a motorbike and exploring round the gorgeous island, stopping off for a seafood lunch of prawns, calamari and cocktails and heading back in time to catch the sunset from our hammocks. yeah. that was a pretty crap day.
Something we ate:
Seafood. delish.
Something Random:
The bike helmets they give you make you look like little moleheads.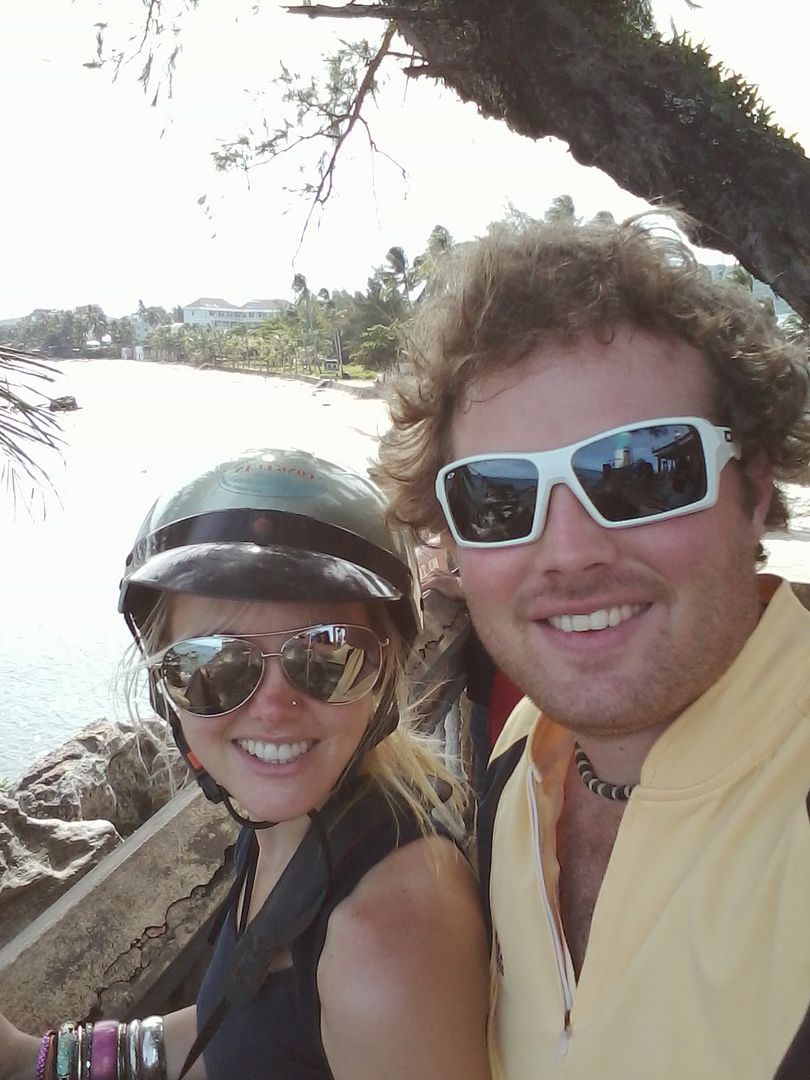 Something we did:
We didn't die the whole day whilst Blake was driving around the island on a motorbike with me clinging on the back. I'm glad about that.
Something said:
"do you think we should go this... oh. too late."