The Temples of Angkor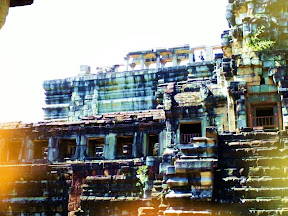 1. Something Awesome
Seeing the Temples of Angkor. Wow. Incredible.
2. Something not awesome
Having to pay one dollar to swop a twenty dollar bill for another twenty dollar bill because it had the TINIEST tear in it and no one would take it. (also I already typed out this whole post last night and then my phone ate it)
3. Something we ate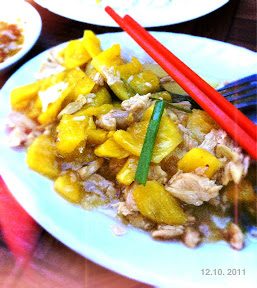 We opted out of the "touristy" restaurant our tuk tuk driver took us to at Angkor Wat and searched for a local meal-shack where all the tuk tuk drivers were eating. We had fried pineapple and chicken and chicken noodles. It was super legit. And also, soaked in oil. Vom.
Something we did
not
eat:
Yip. That's a table of frogs ready for your pickings. Who knows, maybe we will grow some courage during the week and sample these little critters... But not today.
4. Something we did
Got a three day pass to the Temples of Angkor and hit up a few of the main ones.
5. Something Random
(When I wrote this last night before my phone ate it, we were sitting at a two-for-one-cocktail special hour at a place that serves free popcorn. We like.)
6. Something said
Blake on breaking up with a tuk tuk driver:
"Hey guy, look it's just not working out for us. We just... You know... We want different things in this relationship. It's not you, it's us. We just need some time to figure things out for ourselves. No hard feelings and we do need a lift to the airport, so I hope we can still be friends... "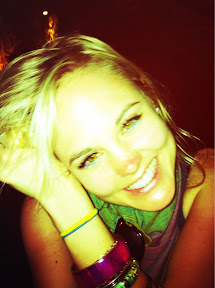 Look how happy I can be on vacation. Sweet.