So I got home the other day and on my bed was a lovely gift-bag waiting for me with a card from my mom and dad -
"Dear Che,

We know this is something that you are desperately wanting and we saw this and thought we would save you many highly-stressful hours of searching for the PERFECT one, if we just snagged this one for you.

Happy wedding Planning!

Mom and Dad"
plastic husband and wife cake-topper.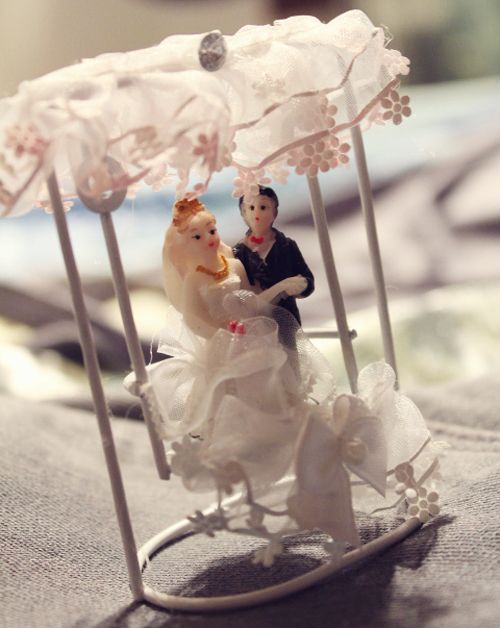 Yes people, they are on a swing.
Let's get a close up of the happy pair -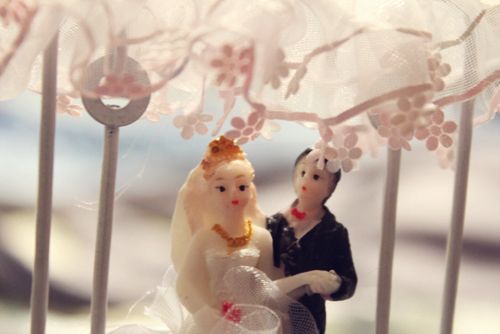 such LOVE in their little plastic eyes.
my wedding dreams are COMPLETE - just what I always wanted!
"thanks" mumsy.
From one of the mom's fabulous friends -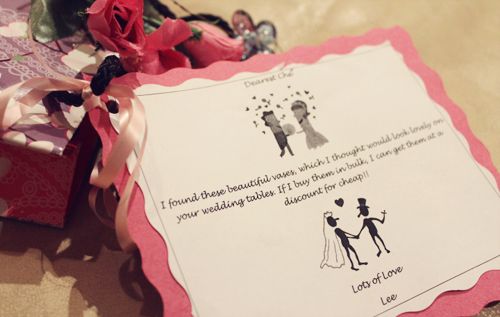 "Dear Che
I have found these beautiful vases which I thought would look lovely on your wedding tables. If I buy them in bulk, I can get them at a discount for cheap!!
Lots of love
Lee"
hahaha
;)