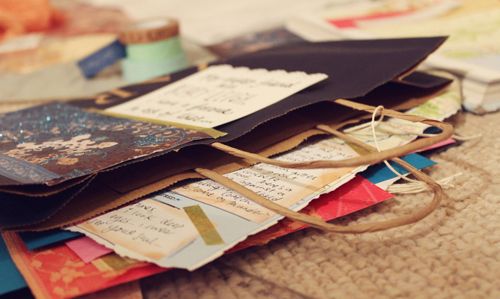 To ask my Maid of Honour, I wanted to do something really special - for the friend who has meant so much to me over so many years. So i decided to make her a mini-"trashbook/scrapbook" with photos and memories as a way of asking her to be my Chief Bridesmaid.
When I take my 'crafting' to the floor - that's when you know it's getting serious.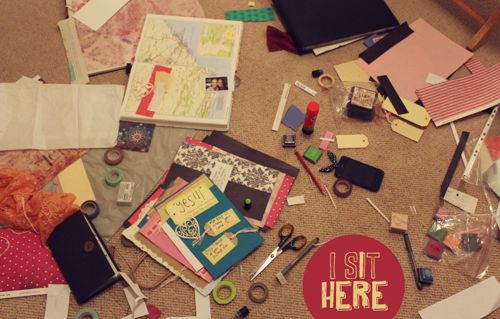 (
Pictured:
lace, scrap-book pages, washi tapes of various colours, scissors, stamps, Tim Holtz stamp ink, polaroid pictures, vintage tags, pens and pencils, old map book, brown bags, glue, shopping bags, tissue paper, iPhone, paper scraps and portfolio case.
Not pictured:
Large glass of red wine and good tunes.)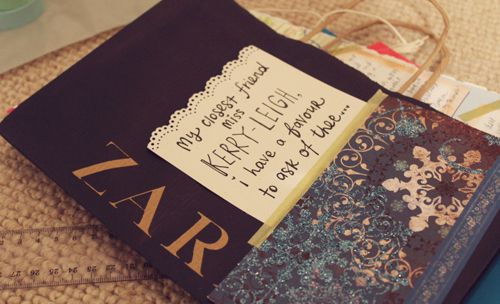 I used a Zara paper shopping bag as the basic cover for my book to Kerry. Since Kerry is the ultimate fashionista and I needed a good excuse to go shopping at Zara (lol, not really).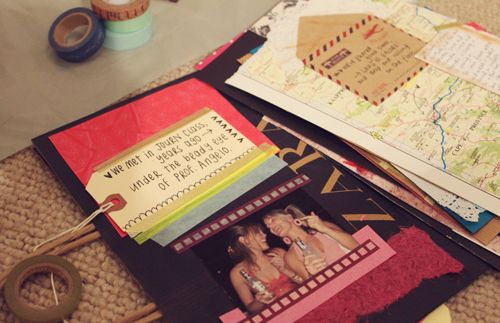 I wrote a poem with all our memories and fun/random jokes and then started making pages using papers that I had designed in photoshop, scrap book papers, old maps, brown bags and envelopes. I added different washi-tapes, lace and string to the pages to give them texture and make them interesting. I also printed out some pictures of the two of us from years gone by.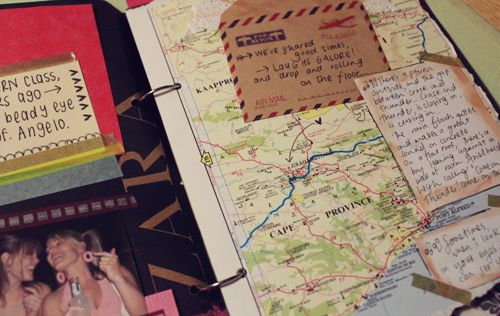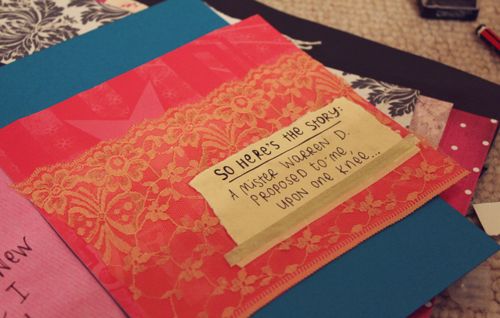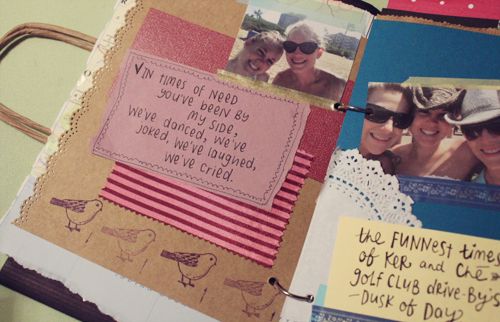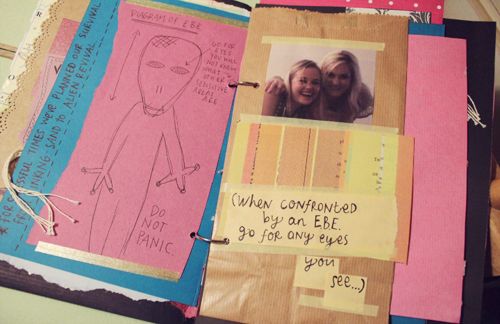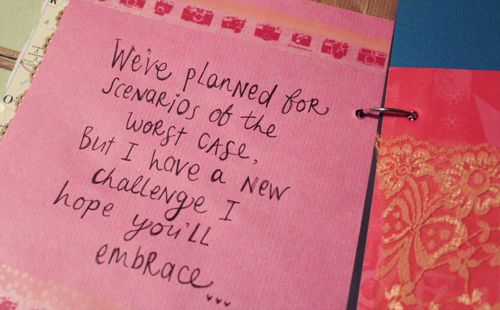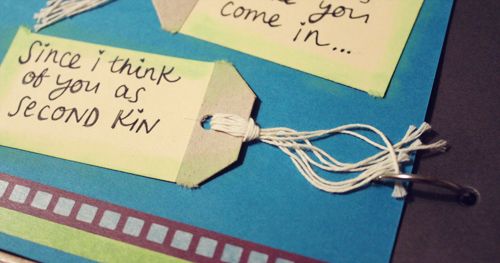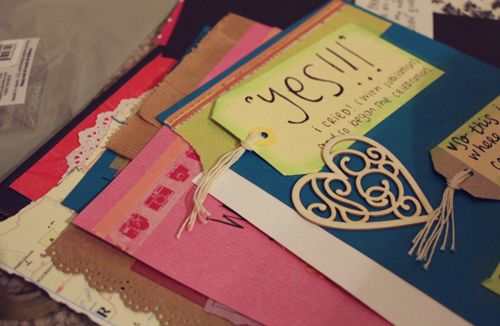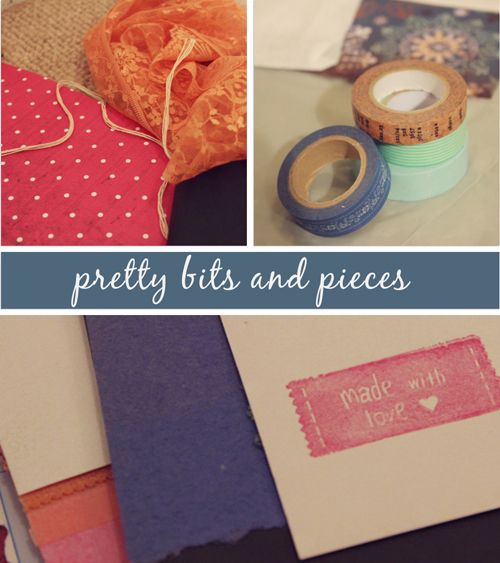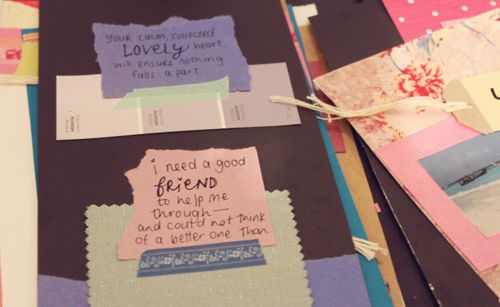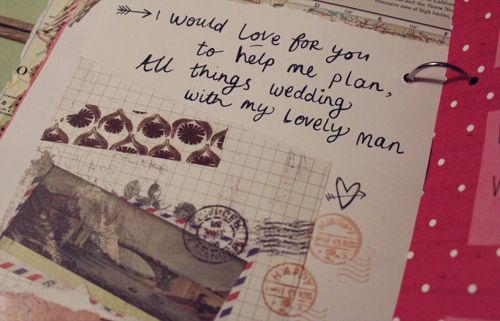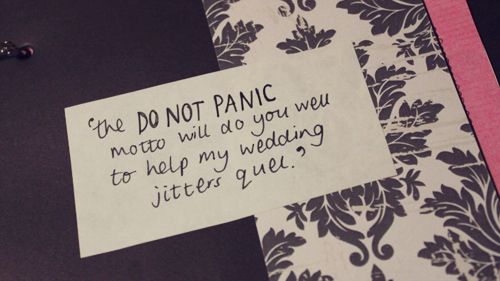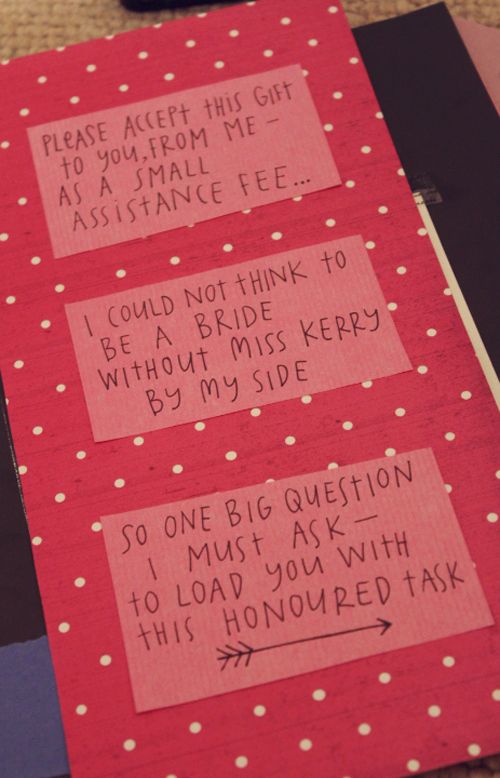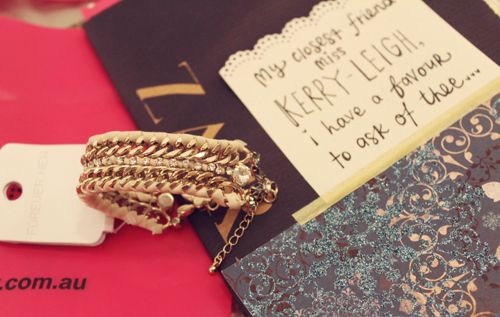 I bought her a beautiful bracelet from Forever New and wrapped it in a brown paper bag with a pink heart peg and slipped the gift into the open end of the Zara shopping bag - the front cover of the book.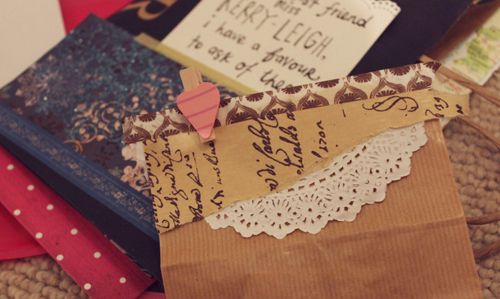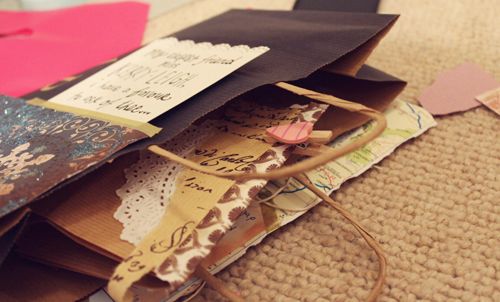 What I wrote -
(Nevermind all the personal jokes - they are too awesome to explain, lol)
My closest friend Miss Kerry Leigh
I have a favour to ask of thee -
We met in Journ class years ago
Under the beady eye of Prof. Angelo
We've shared good times - laughs galore!
and drop-and-rolling on the floor.
In times of need, you've been by my side,
We've danced, we've joked, we've laughed, we've cried.
The funnest times of Ker and Che
Golf-club drive-bys - dusk of day.
For stressful times, we've planned our survival
from sinking sand, to alien revival.
(When confronted with an E.B.E
Go for any eyes you see)
We've planned for scenarios of the worst case
But I have a new challenge I hope you'll embrace...
So here's the story: A Mister Warren D
Proposed to me, upon one knee.
YES! i cried (with jubilation)
And so began the celebration
Now this is where you come in,
Since I think of you as second kin.
The "Do NOT Panic" motto will do you well
To help my wedding jitters quel
Your calm collected loyal heart
Will ensure that nothing falls apart
I need a good friend to help me through
and I could not think of a better one than YOU!
I would love for you to help me plan
All things wedding with my gorgeous man.
Please accept this gift to you from me -
As a small assistance fee
I could not think to be a bride
Without Miss Kerry by my side
So, One big question I must ask
To load you with this honoured task....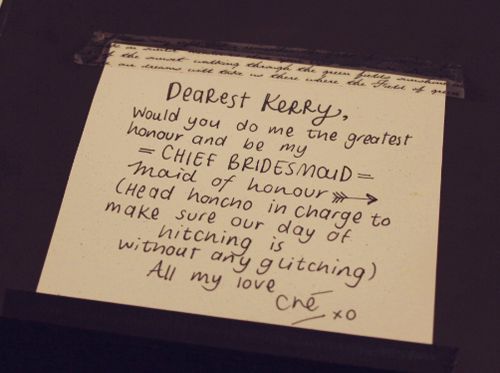 Kerry owns and runs the most gorgeous
Book Boutique
in Amanzimtoti. The coffee shakes alone are
well
worth the visit and the beautiful books and quirky gifts and goods could leave you browsing for hours... Storytime for kids on a Saturday is a hit! Miss Kerry-ala-Fashionista is also opening a Boutique Fashion store called Festival... coming soon x