When you reach a certain age in life you become what is known as a "grown-up". Being a "grown-up" entails various things. Since I have not yet crossed over into "being a grown-up" I have no idea what these "things" actually are and am therefore unable to elaborate. You will have heard many grown-ups throw around terms like i
nvestment policies, life insurance, retirement funds and mortgages and bonds
and generally when these things come up, I nod my head and "agree".
What I do know about being a grown up is that it involves a rather large amount of post. Warren, being the grown-up that he is, receives these posted things on a daily basis and he has developed a highly advanced filing system for these things - next to the bed:
It's a
very
effective system. In fact, it is also the same filing system used by my own father. As you can imagine, my mother fully approves of this advanced filing system. I decided to contribute to Warren being a grown up by making him a fancy file to store his grown up post, in a very organised and adult-like way. You can make one yourself and it's so easy, you don't even need a grown up to help you -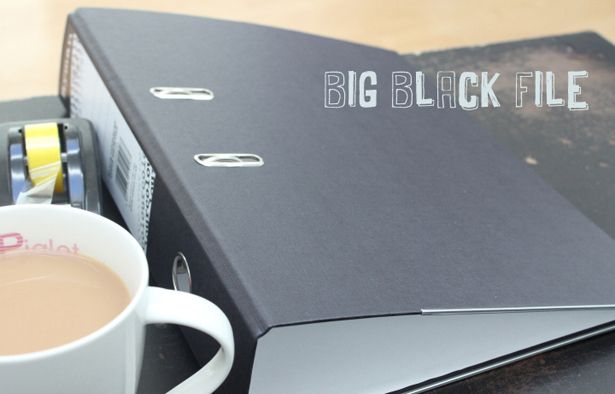 What you need:
a big black file
tape
washi tape (obviously)
bits and pieces (random tickets, printed pictures, movie stubs and other papery reminders of fun times)
scissors
file dividers
plastic sleeves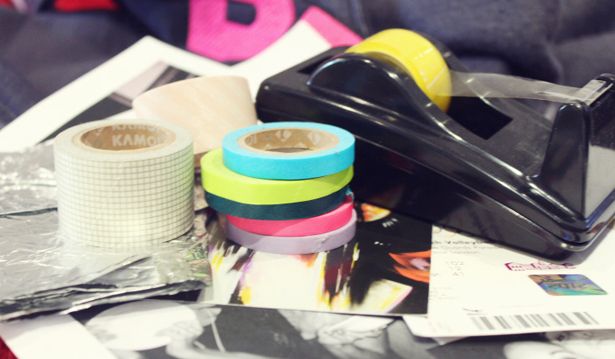 Washi tape is essential for any crafting project.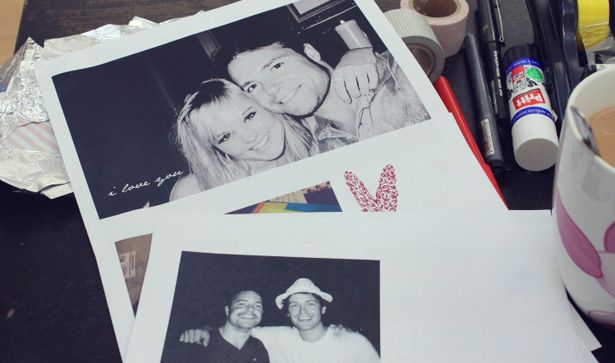 Printed black and white pictures.
Cup of Tea.
Make a label for your grown-up file.
Start sticking on all sorts of bits and pieces, old concert tickets, maps, washi tape, old torn up Olympic tickets, photos, wrapping paper from special gifts etc.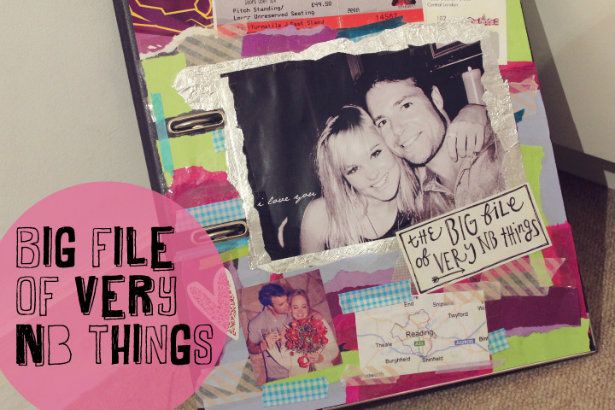 Use file dividers. They will make you feel very organised and grown up.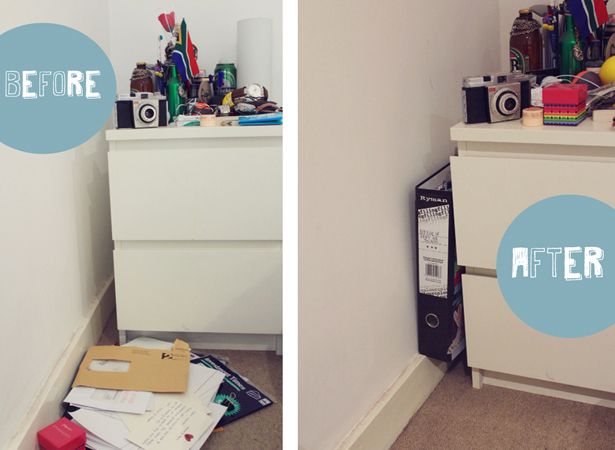 the end.