I was contacted a few weeks ago by a
St Anne's old girl
who has recently moved to London and was asking for a blog post on my top ten things to do in London. I've compiled a rather long post, so if you are interested in hearing about some of the things we've done in London, then grab a cuppa and get stuck in. This list is by no means exhaustive or definitive - There are still loads of awesome places that I want to try - (Like
this place
where you get to interact with your placemat via projected screens!) Anyway, you will probably have heard of some of these, but here it is -
First on the list is
Portobello Road Market
in Nottinghill. Damn, I love this place. It is filled with awesome little stalls, vintage treasures and quirky nick-nacks that you probably
don't
need. If you've just moved into a new place and are looking to make it a bit more homely this is definitely the place to go. Some of the permanent stores have awesome antique furniture and interesting bits 'n pieces (hello old school gramophones, typewriters and road signs).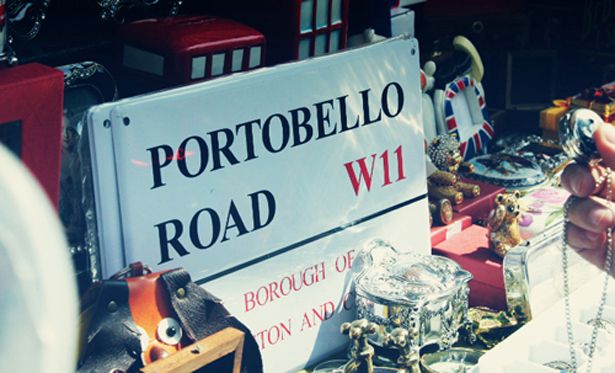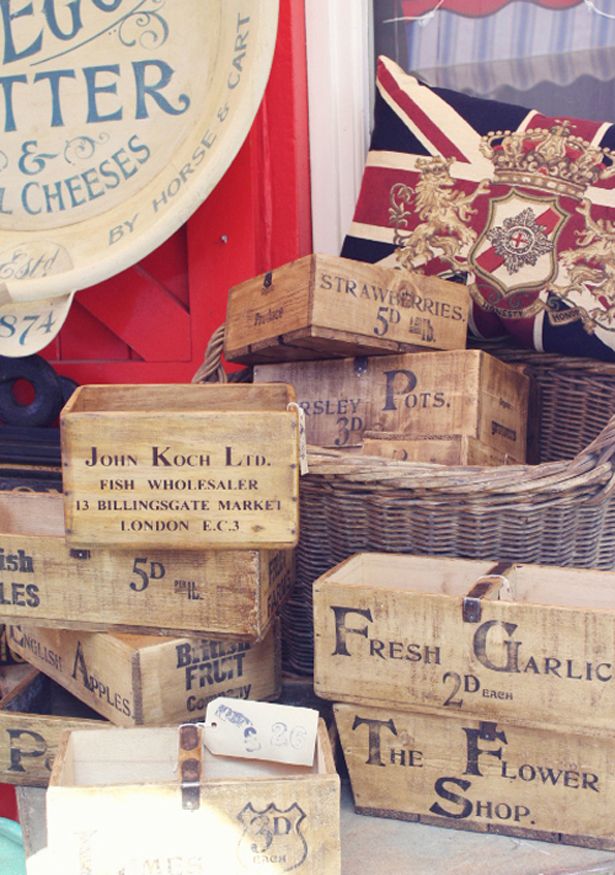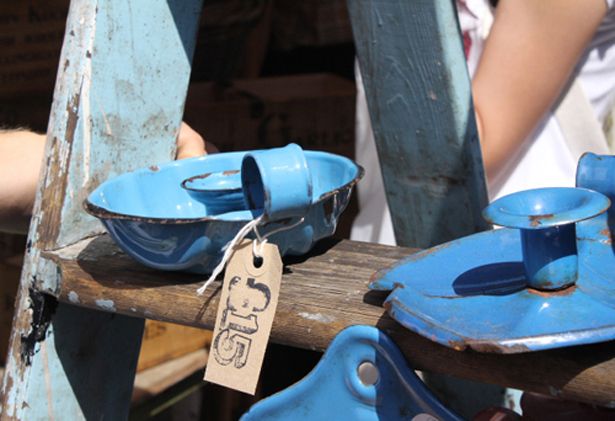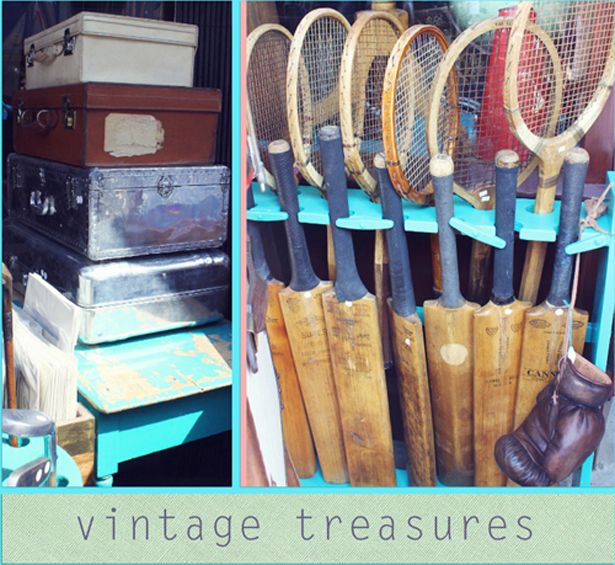 Old suitcases and trunks for storage. love. There are also plenty of permanent stores (one of which I bought my
engagement shoot dress
from). Also - a little store that sells shoes for 5 pounds each. (Um, yes I'll take 3). The Portobello Road Market is long - it pretty much goes on forever. Wear your walking shoes and go hungry - there are delicious things to eat in the foodie sections. Paella, Steak Rolls, Gourmet Burgers, Veggie Quiches, Tarts, Pastries, Cupcakes, Breads... you get the idea.
You can see more pics from our trip there
here
.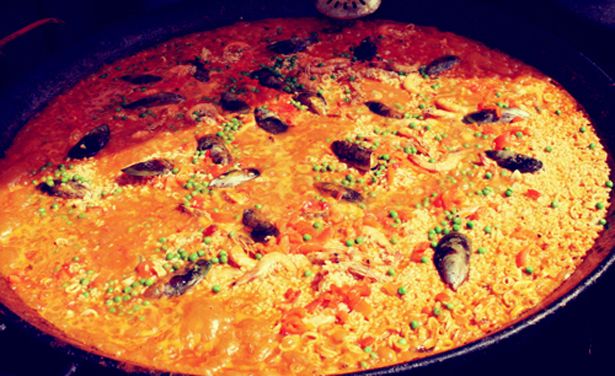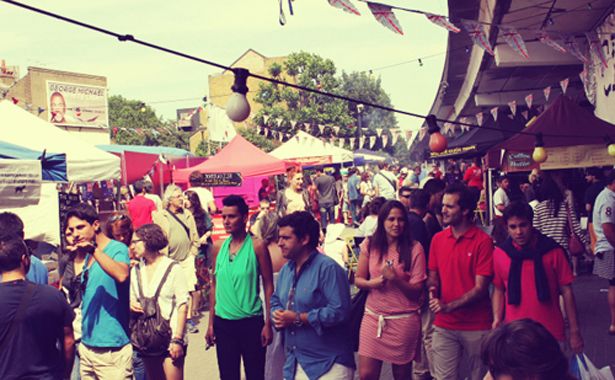 Next on the list is Covent Garden and a Show. There is something very awesome about "going to the theatre". You feel so fancy getting all dressed up for a night on the "West End". Most of the theatres are in and around the
Covent Garden Area
- which is a gorgeous area to hang around in, with street-side performers, magicians, musicians and other types of busking artists. Most theatre tickets aren't too cheap, but even if you can't afford the best seats in the house - save up for a special night out. Since being in London we have been to see
Shrek
(awesome, colourful and vibey with hints of adult humour - I thoroughly enjoyed it!) and
Mama Mia
(which we saw with Warr's mom while she was here. I didn't really enjoy the Mama Mia movie so I was a little dubious about seeing the show initially - but I was really
blown
away! The singing and acting was phenomenal - in fact - Me and Mrs Warren were up off our seats singing our hearts out to
Dancing Queen
while The Warr looked on
in shame
lovingly. FUN!) In my time, I have also seen The Lion King (twice, incredible), The Woman in Black (scary for my 16 year old self) and An Inspector Calls. Here's a
directory of London Shows
currently on circuit.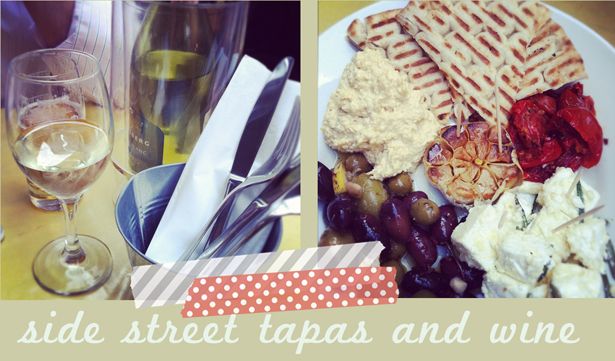 It goes without saying that if you are splashing out on a Theatre show - you should probably go all out and have a quick nibble to eat before the show. There are plenty of awesome side-street restaurants.
(I was going to include a directory link, but decided against it since you will just get to Covent Garden and be overwhelmed with choice anyway.)
The above pics are from when we went to the
Piazza Cafe
- awesome wine and tapas right in the centre of Covent Garden Square. Perfect. (Also tapas style is good for a pre-show meal since it comes out relatively quickly and won't leave you feeling rushed for time to catch your show).
We have also dined out to the French restaurant
Cafe Des Amis
in Covent Garden. (Desserts FTW!!).

Ah.
Brick Lane
. Doesn't the name just make you want to go there? This place is filled with all kinds of awesome things and it really is an all day affair.
The Brick Lane markets
are home to some vintage shops, crafty treasures and delicious foods. Brick Lane has some of the biggest second hand "pre-loved" shops I've ever been into. You can find old leather handbags, shoes, quirky sunnies and vintage style clothes, dresses, jackets and home accessories. The Brick Lane market itself showcases plenty of create crafts, notebooks, jewellery and accessories. You could probably spend the whole day browsing.
But you will need to take a break at some point for lunch - which brings me to....
The Indian Curry Street.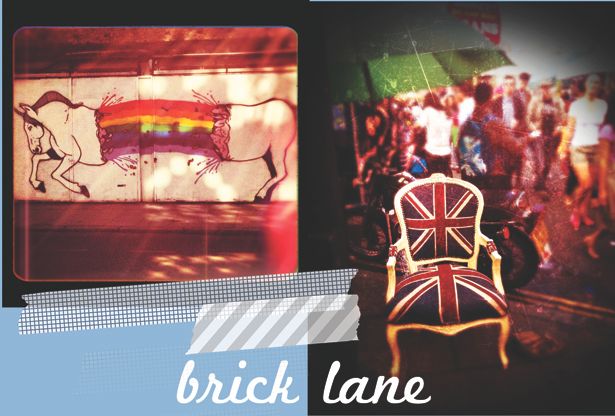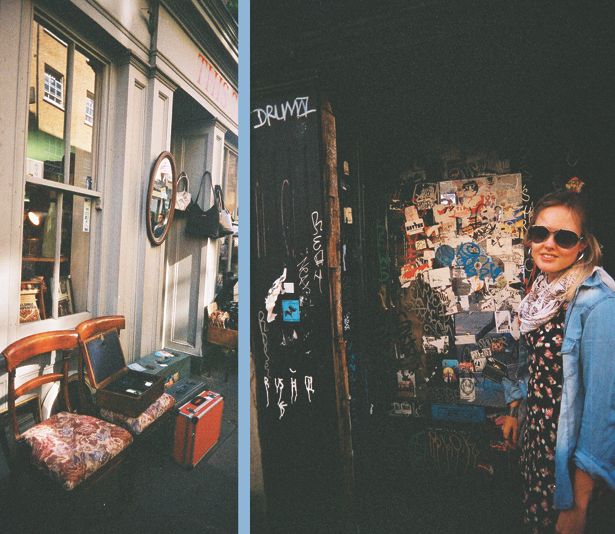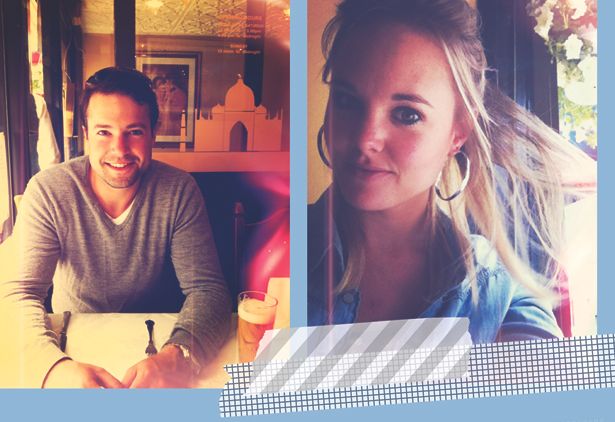 Brick Lane is pretty well renown for the delicious Indian Curry Dens. (As you can see in the above picture - Warren is sitting right in front of the Taj Mahal). We have eaten in Brick Lane three or four times so far and apart from the other good cuisine (bagels, rolls, burgers, mexican) we are always lured into the spicy smelling Indian Curry dens. They usually have good deals on starters and mains and they will always trap you with a "a free wine and beer!" Unbeknown to us on our first visit... it is possible to bargain a deal with these Indian Curry Dens. Authentic, spicy and delicious.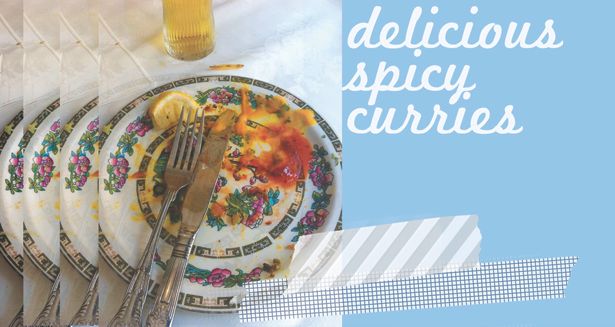 As well as the arty-vibey crowd that hang around brick lane and the mish-mash of art galleries that are there - you can also spot loads of cool graffiti and street art. Definitely worth a visit. Sundays are best (and busiest).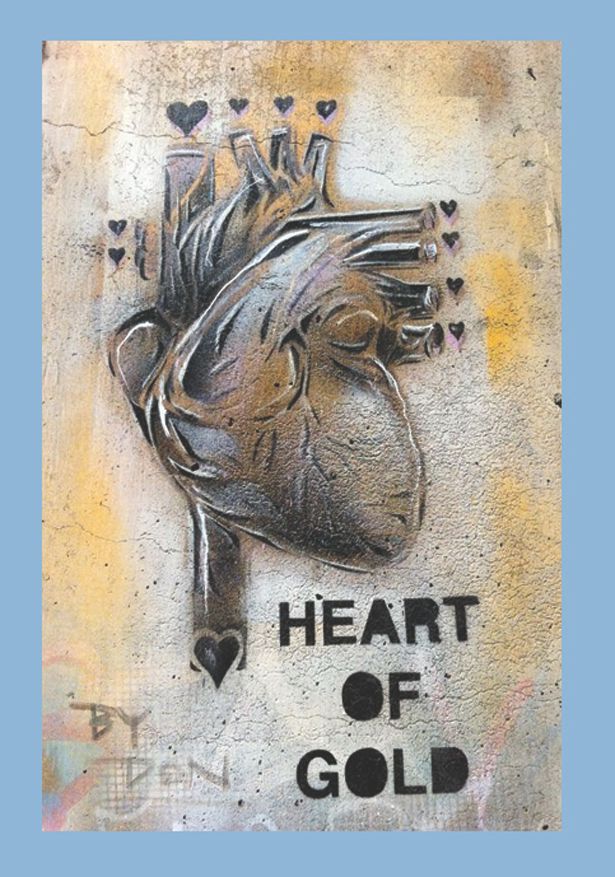 Gordon's wine bar - This place is literally a hole in the ground.
Gordon's Wine Bar
, just up from Embankment tube station is an awesome place to have a bottle of wine (or two). It is claimed to be the oldest bar in London, founded in 1890, and is quite literally an underground cellar/cave type set up. The outside of the pub (and
their website)
is not really much to go by and when you walk up to it from the outside, you feel like you are going to be slightly let down. But when you walk downstairs, you enter a bustling underground world of dark caves, hidden little nooks and people everywhere enjoying wine by candle light and cheeses by the platter-load.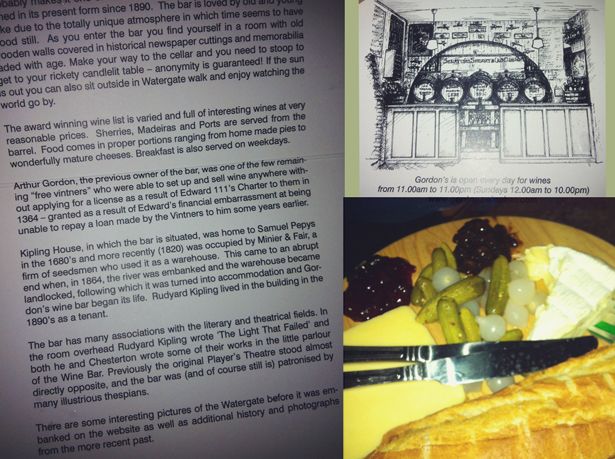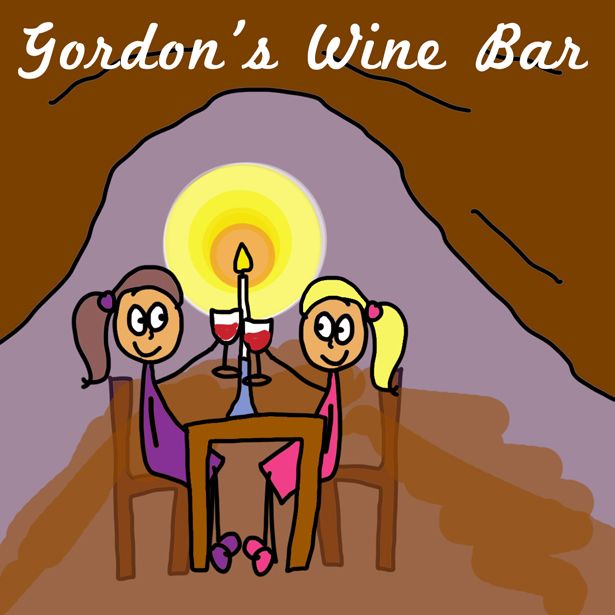 It's like smashing down bottles of delicious wine, in a cave, with gourmet cheeses, olives, hummous, gerkins and pickled onions. What's not to love? The food itself is a Deli style set up, which is tricksy because the place is so popular that if you leave your table for more than two seconds, someone might try nab it. Let your table take deli shifts and decide beforehand what you want - because there is no calling for back up when you get to the deli-counter - you may, or may not, have signal in the cave. Rudyard Kipling lived in the building in the 1890s and wrote
"The light that failed"
. Fitting I think.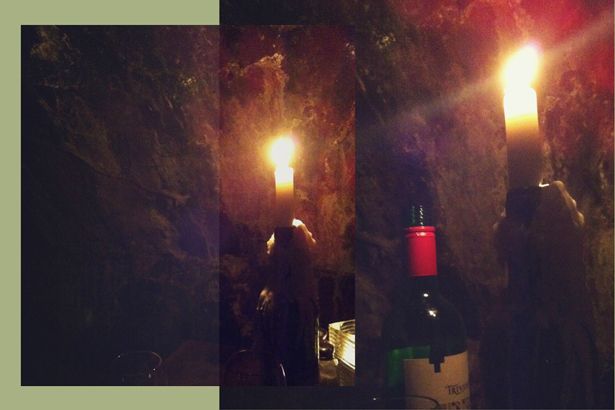 London has some of the most awesome galleries and museums in the world.
The Tate Modern
is incredible if you feel the need to soak up some good art. They have different exhibitions on all the time and yes, entry is free. Even if you whizz through the gallery in half an hour (you won't) the Tate Modern Gallery shop has some of the most interesting books/magazines/journals/notebooks.
You
I could probably spend all day in the bookshop section alone. Bring lots of pounds. (for the books, not the entrance fee).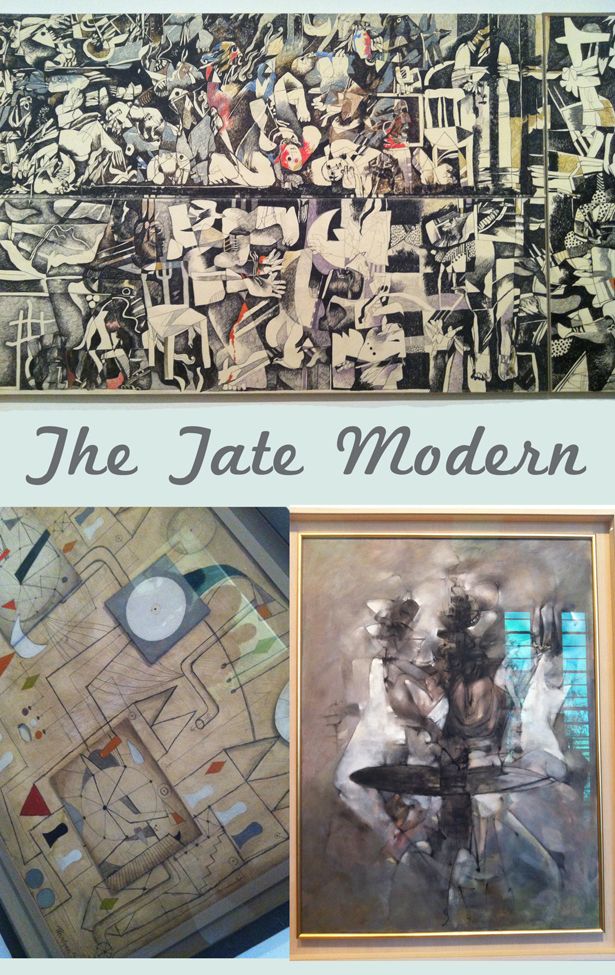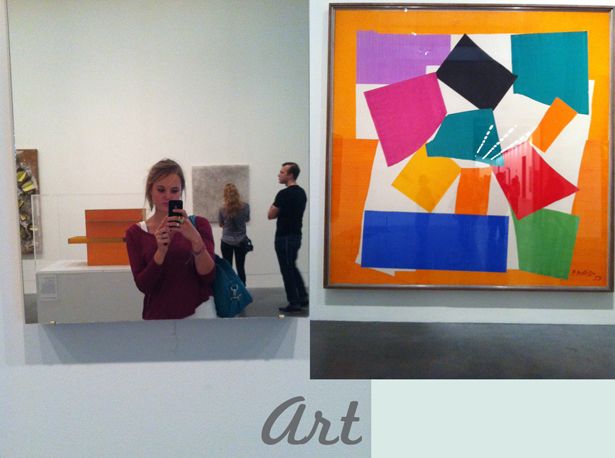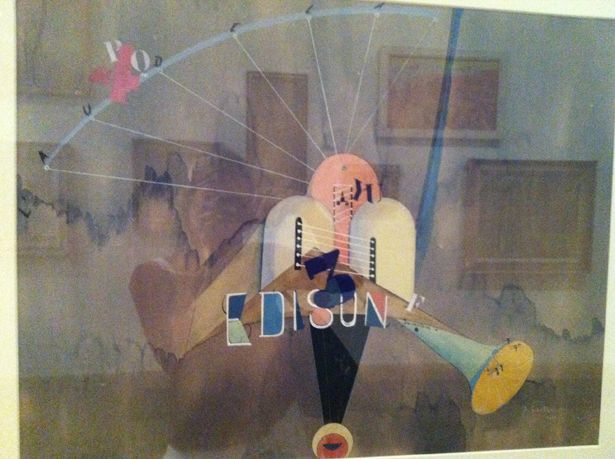 There are also other cool galleries and exhibitions which take place in London.
The British Museum
has changing exhibitions all year round and you can go have a look at the Rosetta Stone. The Mr Brainwash Art exhibition which
I went to a few weeks ago
, is RE-opening on the 12 October due to popular demand.
GO to this
. it's an order. (And there's a cute little coffee shop right around the corner).

Camden Town
. A trip to London is not complete without a trip to Camden. And a trip to Camden is not complete without
two
trips to Camden. As soon as you peek your little head out of the subway station you will no doubt be staring down a sea of punks, goths, hippies and bargain hunters. If you turn right out the station you will walk past many shoe shops, tourist shops, shops that sell lumo-accessories and killer patterned tights (I've been
a few
many times, can you tell?) You will also pass an awesome open air market - which sells mainly clothing. If you cross over the bridge you will get to more shops and more markets and more clothes and more goths and more punks and even more bargain hunters.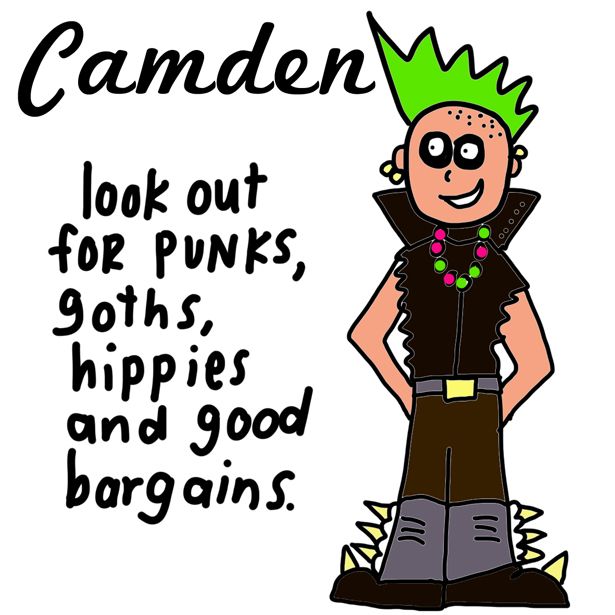 This place is a gem if you are looking to spice up your wardrobe, gather up some vintage treasures, shop around in second hand book stalls, look for quirky gifts, jewellery,
old cameras
, or get chatting to some
high
hippie clothing stall owners who believe in peace and free love. Viva to that. Also, the food. I'm not even going to elaborate - just go see for yourself. (Apart from the market foods, there is also a very cool sushi restaurant in Camden and plenty of Moroccan-type Hookah bars).

The Southbank Centre
has a variety of events and exhibitions on the Southbank right outside Waterloo Station. While we were there, it hosted a massive old-school circus type fairground including a house of mirrors and other fairground rides (You can see us
screaming on
riding a ride in
this post)
. You will have to
check the directory
to see what is on. This is also where we shot our
engagement pics
- with a nice little spot to have a picnic by the Thames Riverside.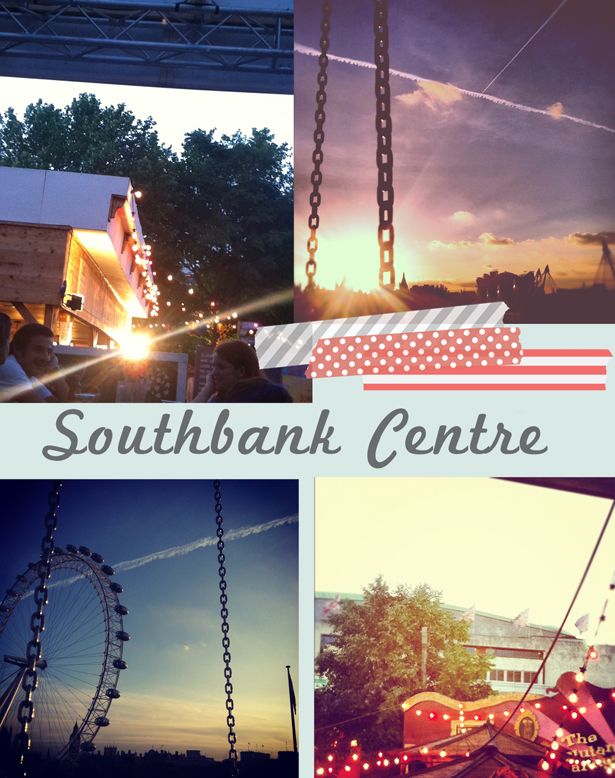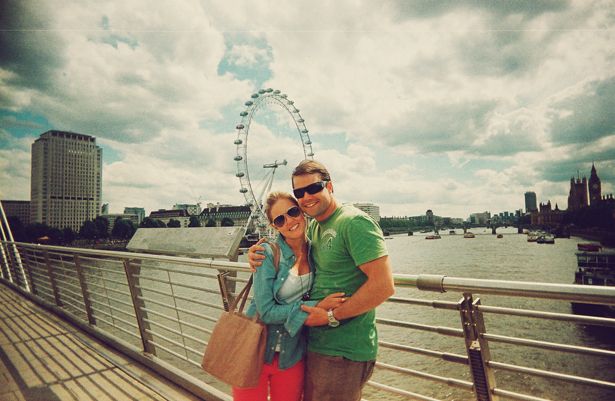 If you don't get to see any special events on in Southbank- you should still make a trip there on a Friday, Saturday or Sunday to visit the
Realfood market
. Organic burgers, delicious smelly cheeses, prosecco, sundried tomato tarts, homemade pies, fresh fruit smoothies squeezed on site, huge big swimming pools of seafood paella, pastries, crusty breads, huge pork spits, dipping sauces, olives. etc.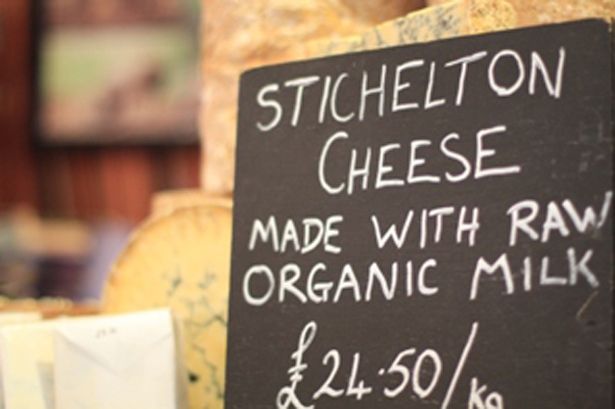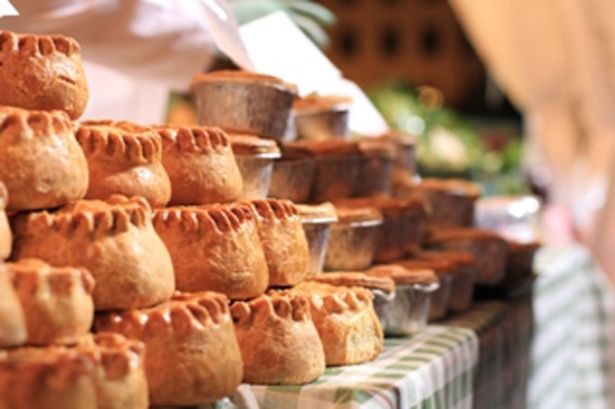 (these two pics above are taken from the
Realfood site
, because it's physically impossible to take a good snap when your hands are occupied trying to contain a Spicy Moroccan chicken wrap that's dripping out greek-yogurt sauce). When it's cold in the late afternoon, some of the wine vendors make delicious mulled wine. Score.
In fact - if you go to the Borough Market and then make your way to the Tate (it's signposted) you will end up on the riverbank and you can walk all the way back along the riverbank to Waterloo and the Southbank Centre. There are a bunch of little shops/food stands/pubs and designer art shops along the way. And its a lovely walk (if the weather is good).

As I mentioned before, Portabello Road Market is a win for the clothes shopper. Remember I told you, you could buy shoes for 5 pounds? Brick Lane is also awesome for quirky, vintage one-of-a-kind pieces.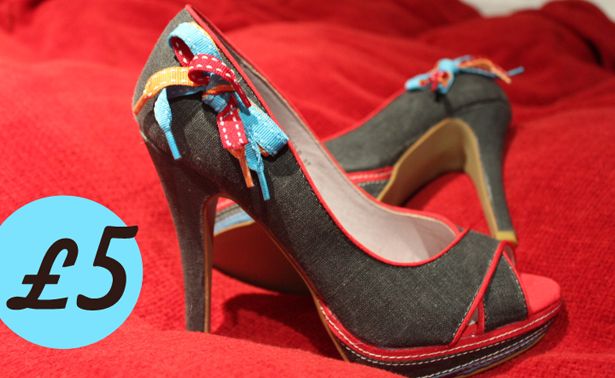 Camden has lots of market stalls and also quite a few vintage stores - I bought these leather ankle boots (below) from a vintage shop near the Stable markets.
Although it's a very "touristy" thing to do, you really should hit up Oxford street and New Bond Street to soak in the awesome vibe and incredible shops. Luckily Warren works right off Oxford street, so I always have an excuse to
go shopping
visit him. Even when my poor pockets are feeling very empty, I love going into
Selfridges
on Oxford street to browse around all the gorgeous make-up and beauty products and this Selfridges also boasts the world's largest shoe collection. The window displays alone are enough for a visit - a few weeks ago
the window displays
were showcasing the partnership between
Kusama
Louis Vuitton and their new
concept store
. The window displays are gorgeous and outrageously quirky. Definitely worth a visit. Don't push your face up too near the glass, they don't like that.
I just want to add that Selfridges has a very awesome stationery and magazine section and a full-on chocolatier in the candy section. Other shops in the area include H&M, Forever 21, River Island, Mango, Gap, Zara, French Connection, Urban Outfitters and Monsoon.
The Christmas lights along Oxford street are slowly making an appearance, I haven't seen them all lit up yet - but it will definitely be something spectacular. It's even worth making a trip into the bigger department stores on Oxford Street - like
John Lewis
and
House of Frasier
, just to have a peek at their in-store Christmas decorations and their Christmas goodies. Um, hello giant gingerbread Santa Clause house.
If your pockets don't like the fancy Oxford street stores - you can hit up
Primark
- the chav store deluxe. There is a big Primark located on Oxford street and it is much friendlier on the pockets than Louis Vuitton and Burberry. You can pick up some much more affordable goodies from this store so don't knock it until you try it. Be warned: it will be busy and the people in Primark are the special kind who are not afraid to fight you for the last pair of jeans.
One of my favourite stationery stores in London is
Paperchase
and the biggest store is located in Goodge Street - you will see it when you get out the station. It's filled with paper, cards, envelopes and bit and pieces that will no doubt make you very happy. The Paperchase in Goodge street also has an in-house coffee shop and a little camera section.

Borough market
is the place to go for delicious fresh food. It's open all days of the week excluding Sundays and it's pretty busy on Saturdays but well worth the trip. To get to it, jump out at London Bridge station (on the Jubilee line).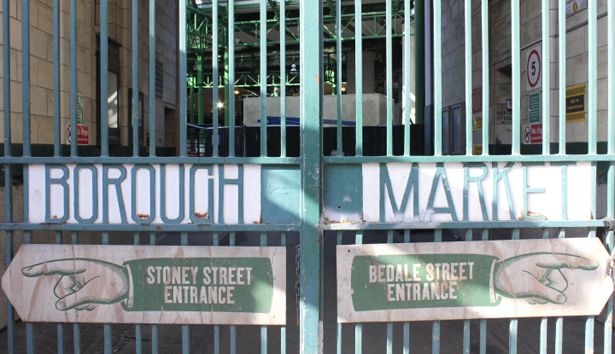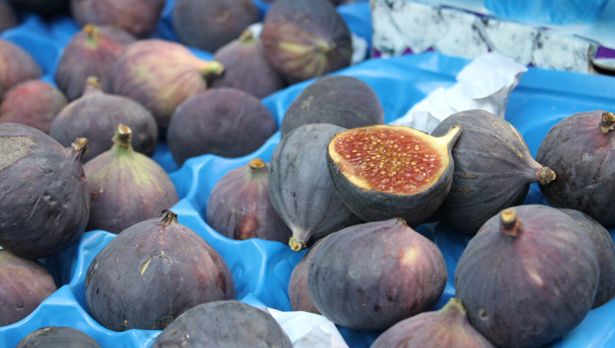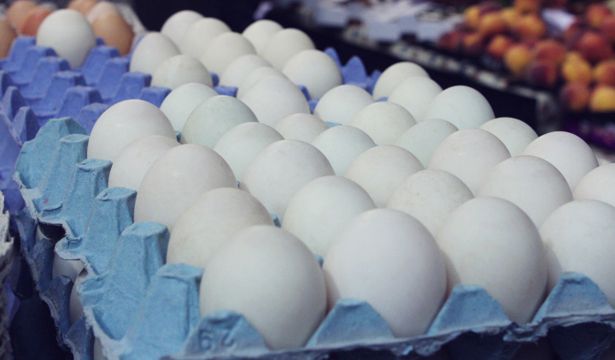 We bought so many fresh ingredients to make the most delicious seafood Paella and there is also an amazing chocolate shop just past the Jubilee market. Don't bother about directions to this place, your nose will find it.

Other random tips, hints etc for exploring the big city - read lots of blogs about people who have done/experienced/eaten out and have given honest reviews of the places they have tried.
The Londoner.me
was a blog that was suggested to me by a friend and Rose shares lots of different restaurant reviews. Marky Warren from
The Pharside
also occasionally shares different promotional events and upcoming gigs in and around London.
Join a site like
groupon
- even although it is obnoxious when they send you about
a million
two emails a day, they usually have good deals on the go - which helps making London more affordable to people who have just moved here. It's also a good place to hear about different restaurants, events, activities and general things on the go (Warren and I heard about a wedding show in Kent via Groupon).
It sounds like an obvious thing, but when you are walking through the subways, keep your eyes open at all the posters and billboards - they often have different free events/festivals/music artists/art exhibitions and concerts advertised. There are also plenty of websites which give information about free events that are happening around london, like this one for the
Royal Parks