In Turkey we stayed at the
Yasmin Resort
just outside of Bodrum at an all-inclusive hotel. (ie: breakfast, lunch, dinner, drinks etc all included so you never need to worry about having cash on you to pay for food - which is lucky since we blew all our budget on shopping in the first two days. lol). We ended up snapping so many pics - SLR, iPhones and a bit of film - which hasn't been developed yet - that I thought I would show you some holiday pics in a few little posts. These are just a few of the shots of where we stayed:
The pier out into the water - also one of the views from our villa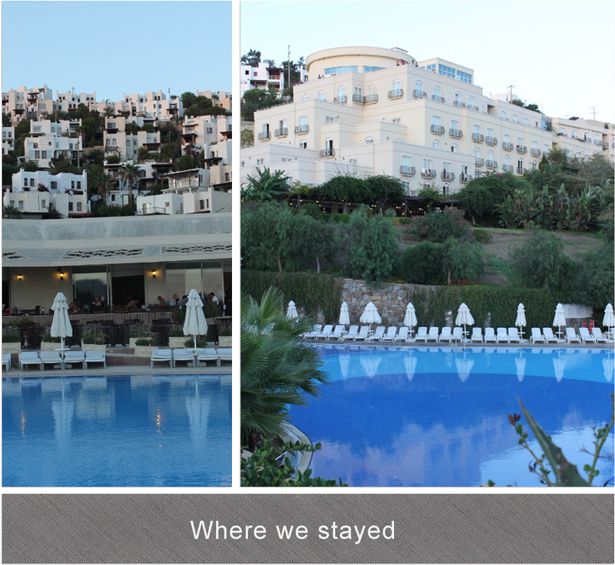 The Resort had three different pools, an activities pool, a relaxing pool and a pool with water slides. We spent most of our time at the "relaxing pool" lol or down on the pier or on the beach.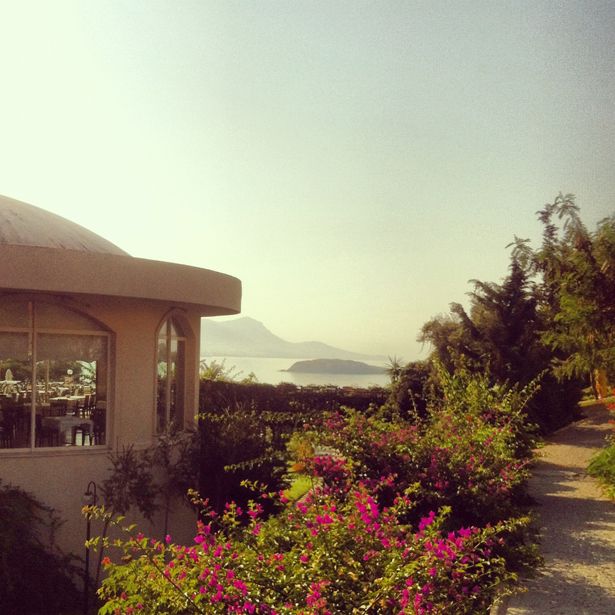 View from the walk to our villa.
View from breakfast.
And The Warr in our room writing a postcard to his mom and dad because I foreced him he wanted to.
Sweet.