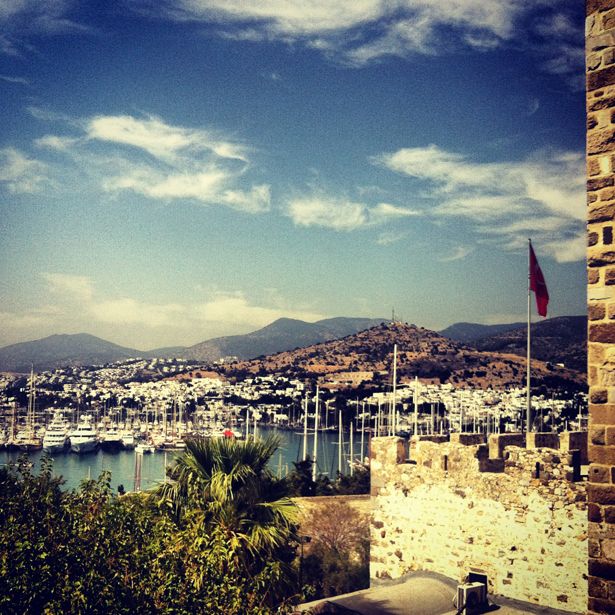 On one of our days in Turkey, we took a bus into Bodrum Harbour City about 40 minutes away. There were some awesome bars and alleyways filled with yummy restaurants and it was lovely to be out walking along the Harbour pier in the sun.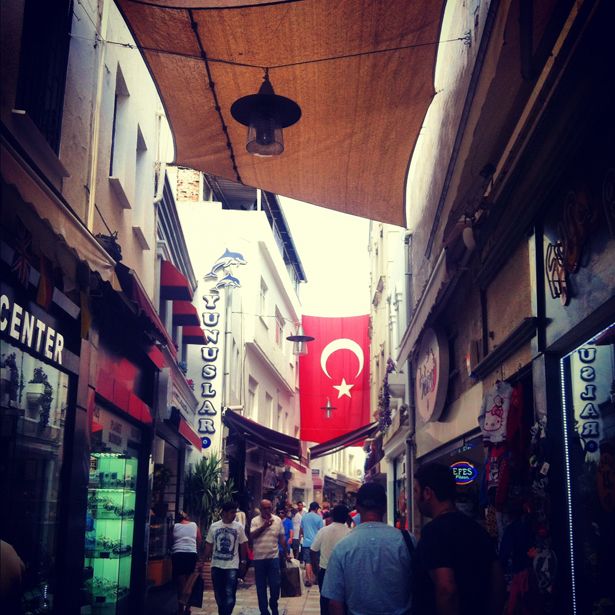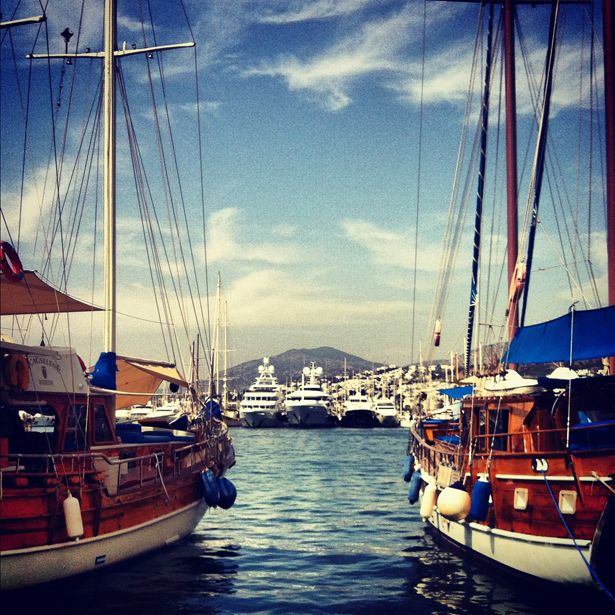 Warren: "Yes, I think I'll take one of those big ones as a wedding gift, thanks. But don't worry, I'll build a gym on it for you."
My man - always so thoughtful.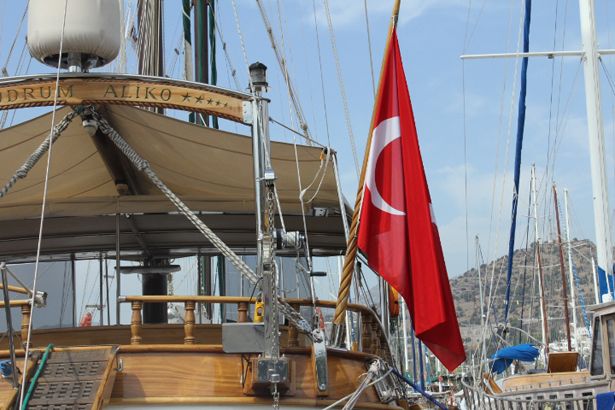 We decided to smash in a bit of history and culture and visited the Bodrum Castle and Museum of Underwater Archaeology. Below is a pic of me on one of those handy voice guide things so that we can learn
ALL
the history. Well done us.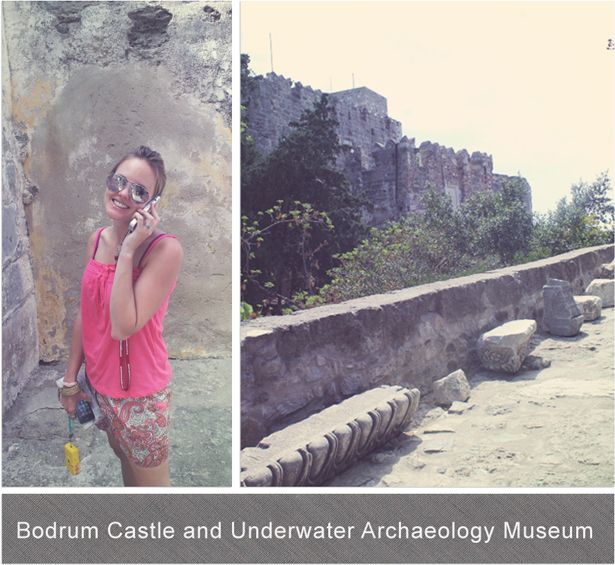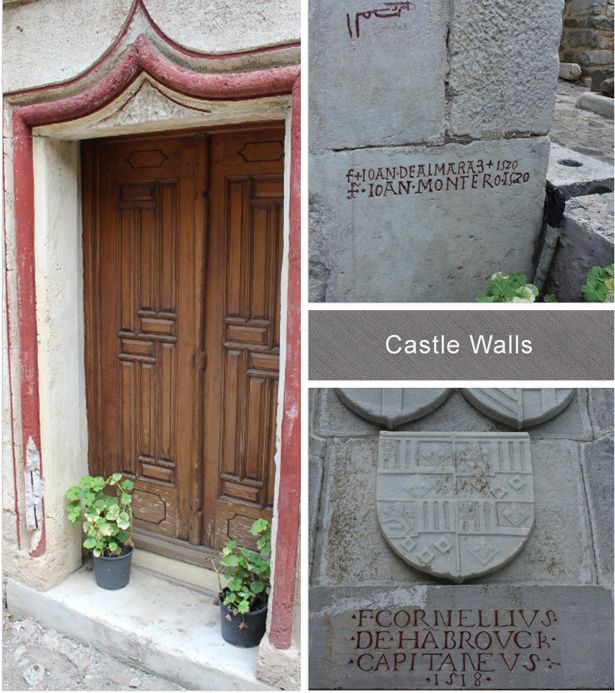 It was really interesting to see all the bits and pieces that have been recovered from underwater archaeologists. I particularly liked looking at all the old jewellery created using gold leaf, copper and other precious metals as well as the evolution of the money system. The picture below shows the development of inflation rates: each couple of centuries the same coin,
the tetrodrahimi,
is worth less and less oxen.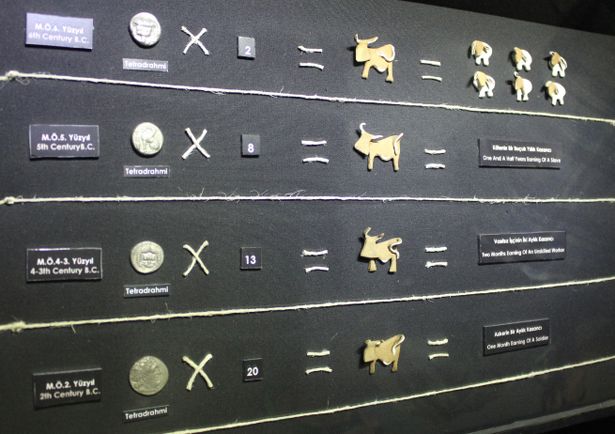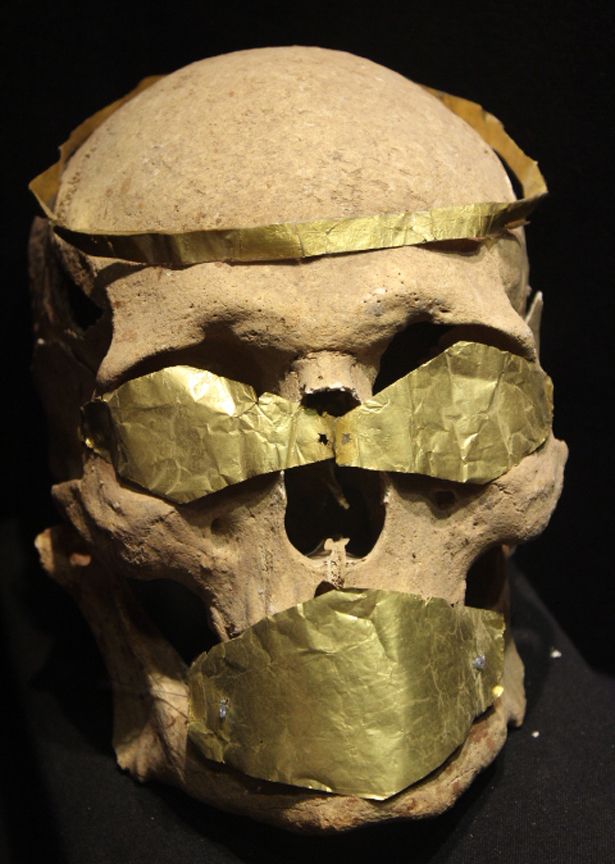 I really love this pic (Thanks Warr) It shows how someone of high social standing would have been buried with gold leaf adorning their eyes and mouth as a payment made for crossing over.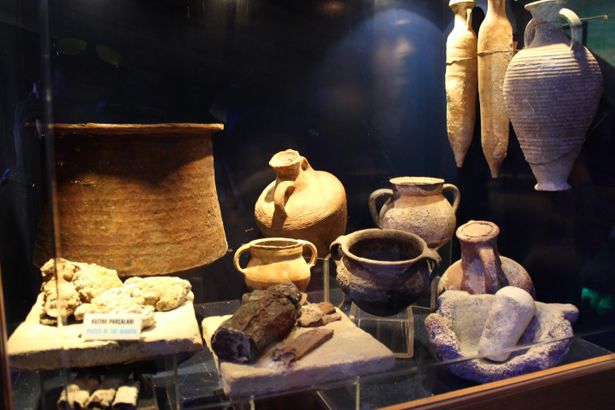 A few of the recoveries made from underwater dives.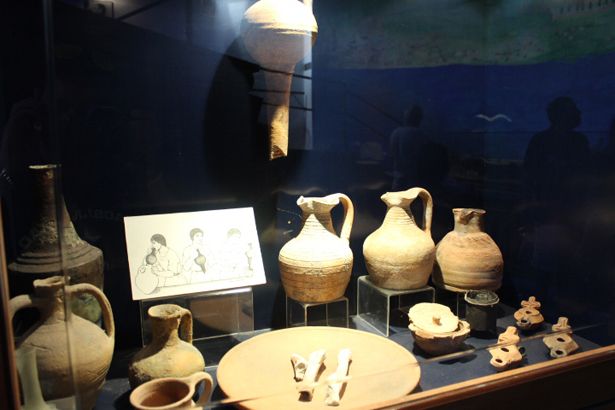 Above shows a picture of a wine pourer. Wine was stored in a huge vat and needed to be decanted into smaller pouring vases. The bulbous thing at the top of this picture was used to syphon out wine from the big vats. Someone would place the long spout into the neck of the big vat and suck the wine into the bulb holding it there to be deposited into the smaller pouring jugs. Warren and I are dubious of this method and were debating about who is selected for this job since we feel it is very easy to
suck a little extra wine
"by mistake" like one big-ass wine straw. Hmmm...
dubious.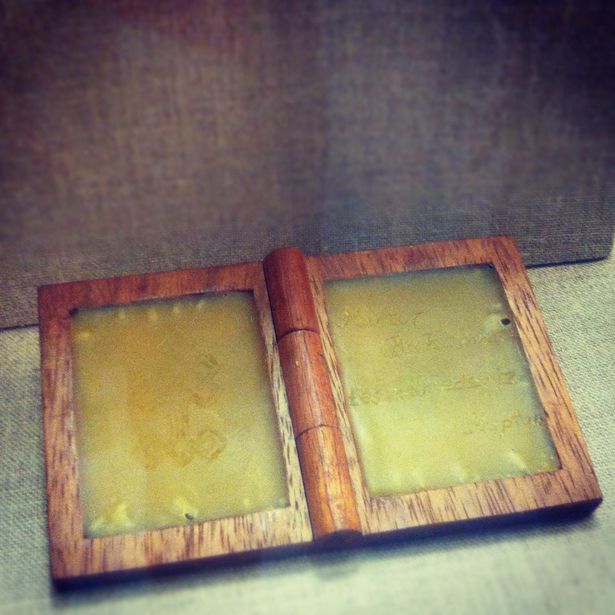 This is the old school version of the iPad. A wooden frame filled with wax that was written on using a stylus. Awesome. Homer makes mention of this form of writing in
The Iliad
. Yeah, Apple - we don't need you - i'm gonna get me one of those!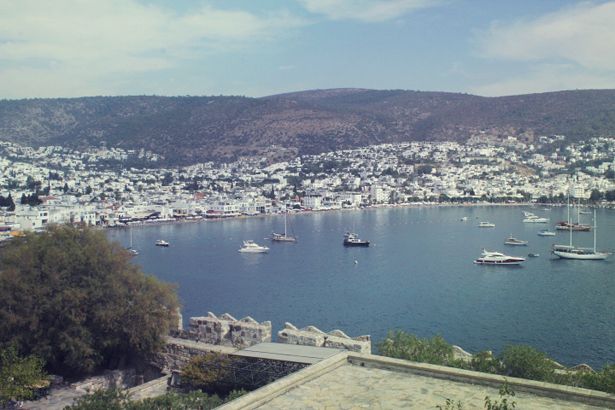 Some of the views from the Towers of Bodrum Castle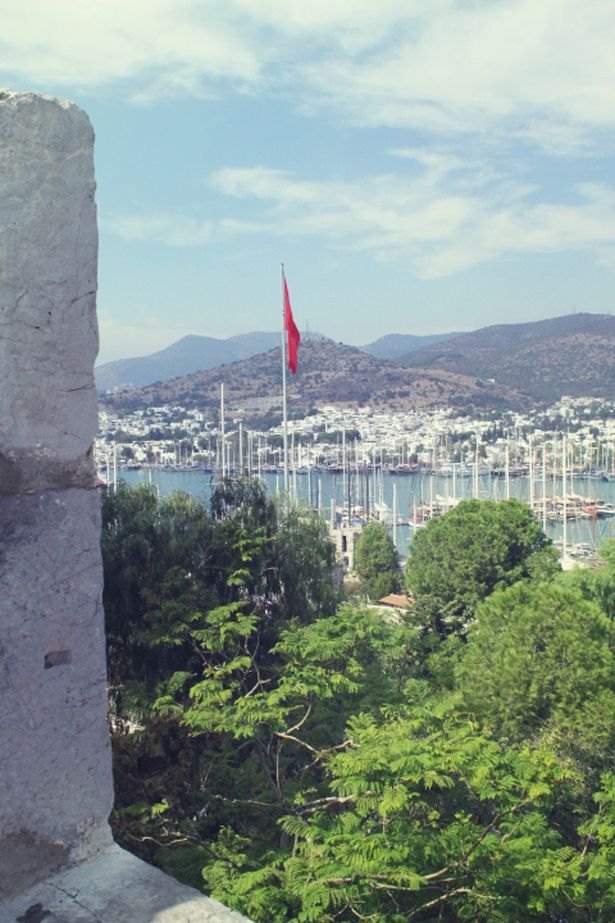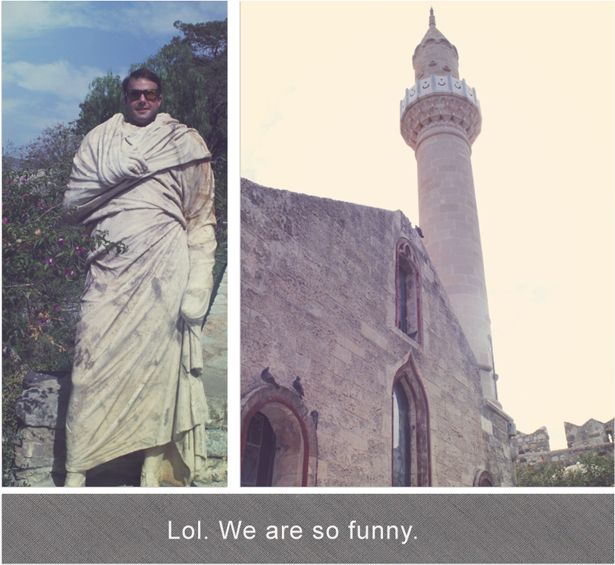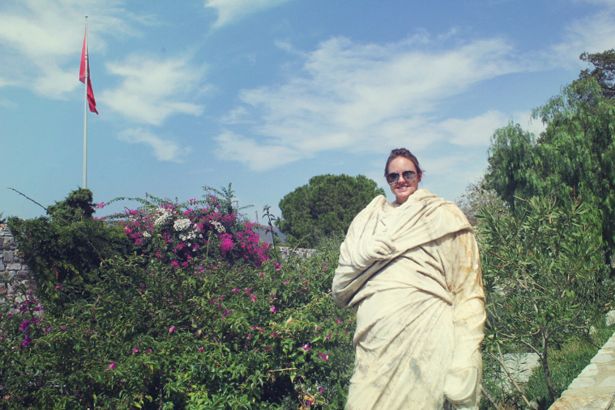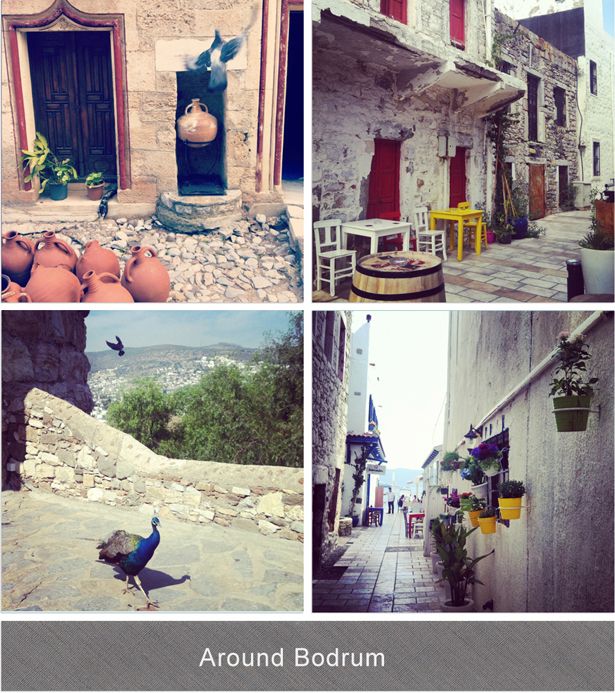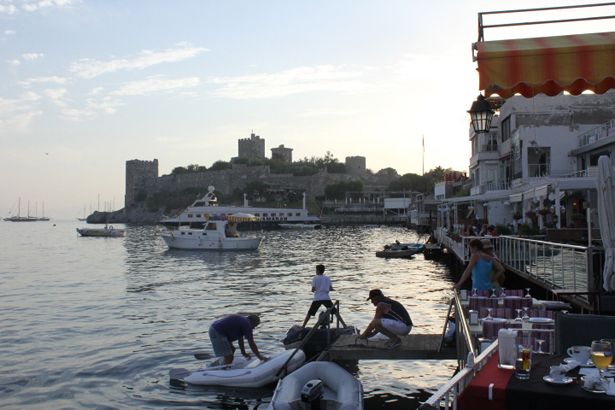 Anyone else been to Bodrum?