If you intend on making a day trip to
The Borough Market
- (you should) you must definitely have a little stop off at the
Rabot Estate Chocolatier.
This is chocolate at it's finest. Their speciality are their savoury and sweet pancake wraps using cacao as a main ingredient. Some snippets off their menu:
Neal's yard Perroche Goat's cheese, Rabot Estate dark chocolate walnuts and dried cherries // Stilfield farm cooked ham, Montgomery Chedder, Seasoned Chocolate glaze & Creme Fraiche // Marche de Quartier Duck Confit, Rabot Estate dark chocolate, dried cherries, coriander, cacao nibs & Creme Fraiche
Uh. did somebody say chocolate?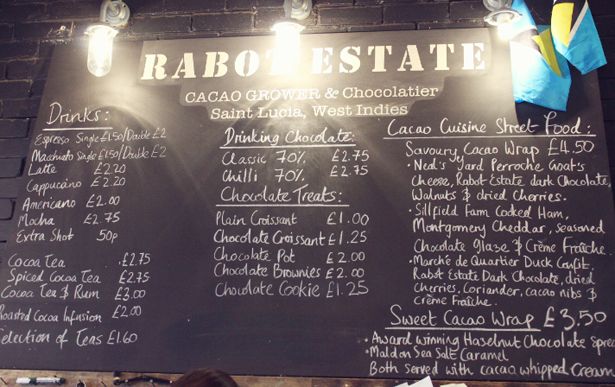 The interior of this store is very industrial and edgy with naked hanging lights, metal bars, wooden crates and wrought-iron finishes.
"Our menu philosophy is about harnessing the superfood power of cacao. For 2500 years it was primarily a savoury dish and has only become sweet int he last 400 years. We do both..."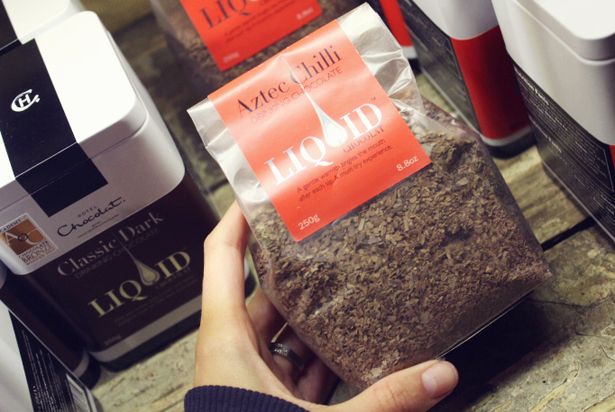 Aztec chili liquid chocolate.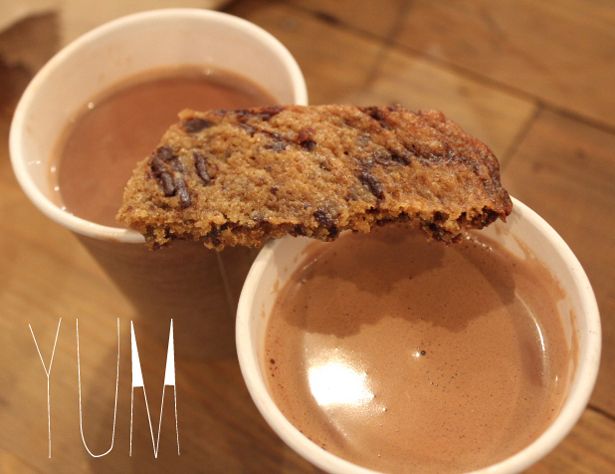 Warren and I had some indulgent hot chocolate. The Warr went for the chili hot chocolate and I went for the classic. Even in this picture you can see how luxurious and rich it is. In fact, if you put your nose close to your screen you can basically smell the chocolate-high from this photo. Each cup probably contains about 5000 calories. It's lucky that I could hardly finish mine.
YUM.