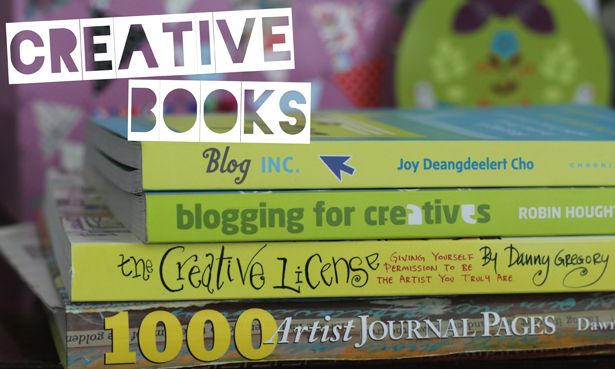 When I moved over from South Africa to London a few months ago - i had some serious decisions to make. Like most importantly, what to pack in my suitcase.
I wish I was lying to you when I say that I literally did not pack clothes into my suitcase. Yes, I will be fair: there was one pair of jeans and some underwear - but that was pretty much it.
The rest (and by "rest" I mean "all") of the suitcase was filled with books. paper. stationery. stamps. washi tape. envelopes. random memorabilia. and other such
worthless
priceless treasures. I even had a funny little incident at the airport when a bunch of my "treasures"
fell onto the passenger behind me
. When I arrived in London and opened my suitcase in front of the husband - he began laughing at me for packing my entire suitcase with papery things.
I quickly reminded that
lovely-husband-of-mine
that scrapbook paper and craft stamps as a "get-out-of-jail-free" present is far more pocket-friendly than the Jimmy Choo counterpart. Husband went quiet very quickly and helped me unpack my paper-scraps.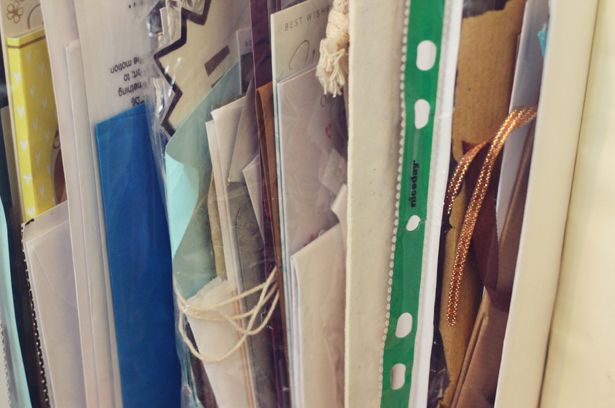 In fact, I have so much "papery things" and so little of the "clothing things" that I have resorted to wearing my Tony-the-Tiger t-shirt every day. Which is no wonder I
always get asked for ID
.
Anyway it was a really hard choice deciding which books to bring over and which to say a short farewell to. I absolutely love all my creative/blogging books - even though there are amazing blogging forums and blogs dedicated to blogging tutorials etc (
PuglyPixel
being one of my faves) to read - there is something different about sitting down with an actual book -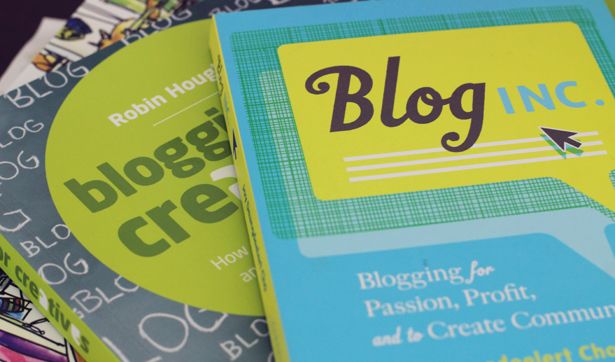 I started reading Craft Inc (also by
Joy Cho
) and finished it in approximately 2.7 seconds. Then (very lovely husband) went and bought me Blog Inc which I devoured in about 5 seconds (because of course I had to stop to check out links to different sites and bloggers). I loved these books so much and I remember when I was reading the Craft inc book - that in my head I kept silently chanting
"please don't finish. please don't finish. please don't finish."
Will do a proper review of these books soon.
This book above has actually a very funny story attached to it - but that story deserves it's own cartoon - so I will scribble it up when I get a gap. This is quite a technical/practical focus on blogging and I love that it references so many awesome blogs - have discovered quite a new host of blogs through this book - but more on those to come.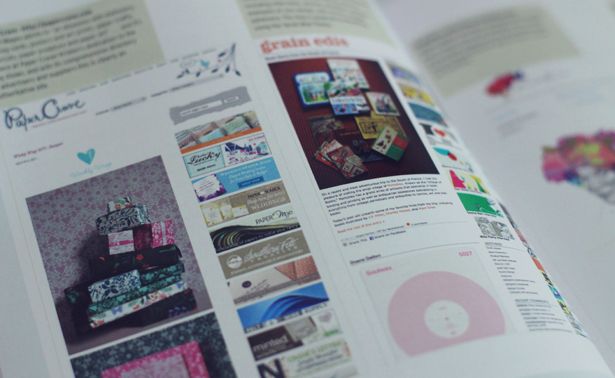 Two other creative/inspirational books that made the cut: The Creative License and 1000 artist journal pages. Filled with such good ideas and inspiration - love them both!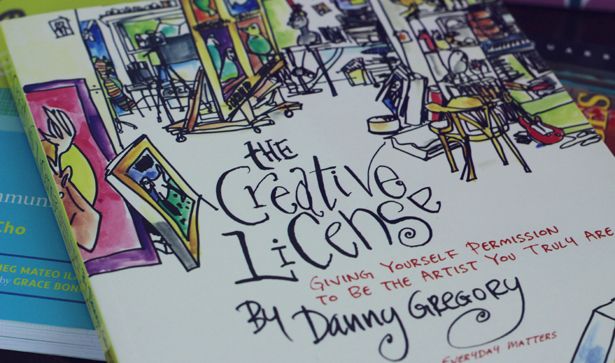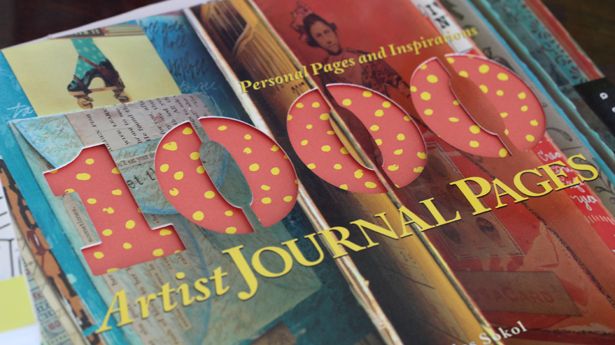 And of course, I had to bring along all my washi tape because,
washi tape.
duh.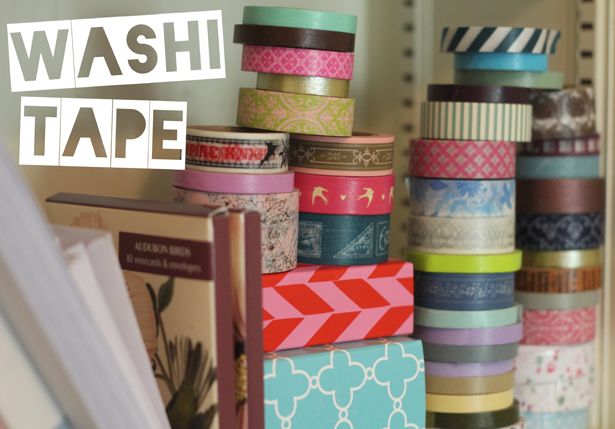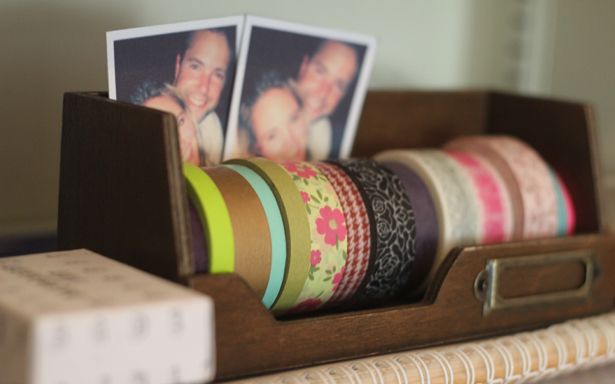 and all the paper.
I've just gotten round to unpacking these little treasures - they had been sitting in my suitcase waiting for a home. They look so lovely on the shelf together, but alas whenever I open my cupboard in the morning to find something to wear (Tony-the-Tiger) I want to weep for all my lovely clothes sitting in South Africa (which have probably already been claimed by my mother). But whatever, paper makes me happy.
So,
If you need me -
I'll just be hanging out in the lounge
in my dress made from washi-tape.


* * * * *
PS: Look out for some reviews and tips from the blogging books I've read - New series coming soon!