A few weeks ago - we celebrated the birthday of Shelly with a surprise trip down to Brighton Beach. I made a "secret" invitation which i posted through her letterbox -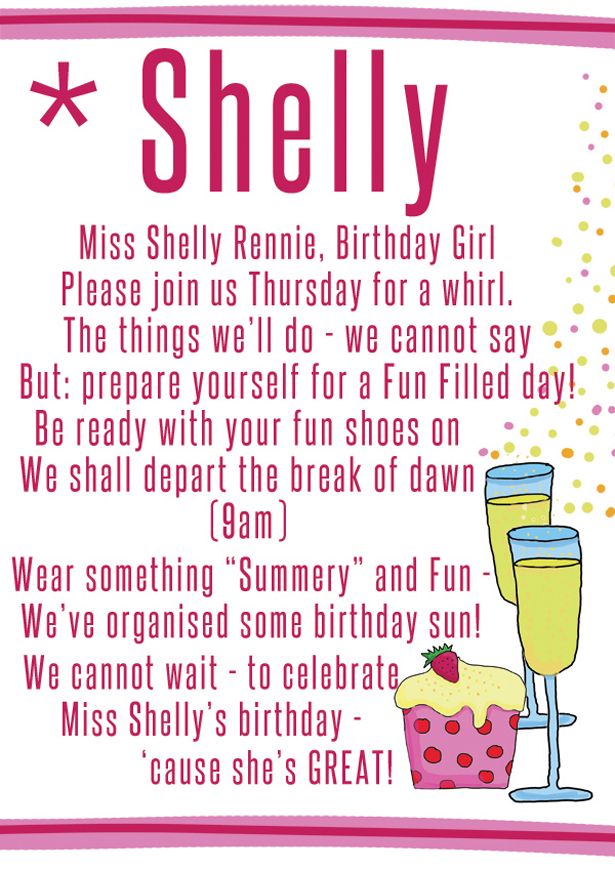 We - Nicole, Kerry, Birthday gal-Shelly and I, met early morning, grabbed some coffee and toasties and jumped on the train to Brighton. Our first stop in Brighton was to an awesome retro/quirky boutique called
Betty Lou
-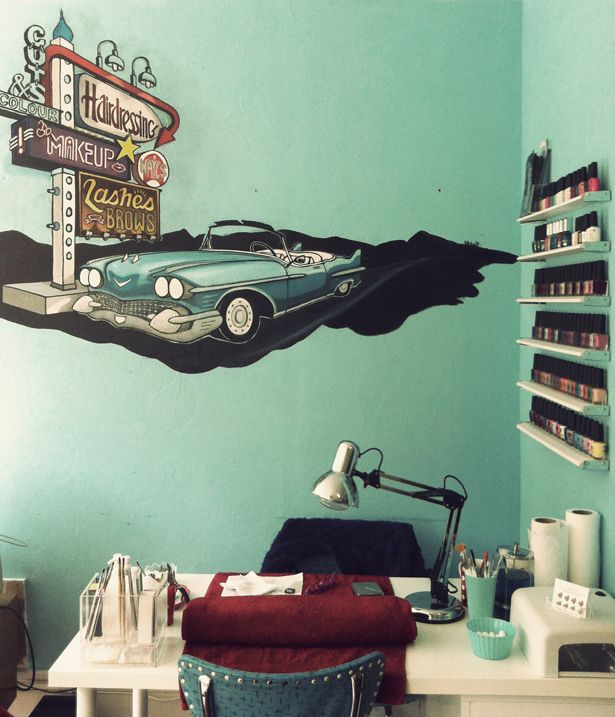 We started our girly day with different spa treatments - shellac nails, hair cuts, hi-lights and blow-waves and luxury pedicures. Such an awesome retro-themed little boutique with a really awesome owner Liz - Betty Lou specialises in vintage-makeovers - am thinking it would be super fun to "get all old-school" and go take some snaps on the Brighton Pier? Yes. Betty Lou's is definitely worth a visit if you're headed down to Brighton.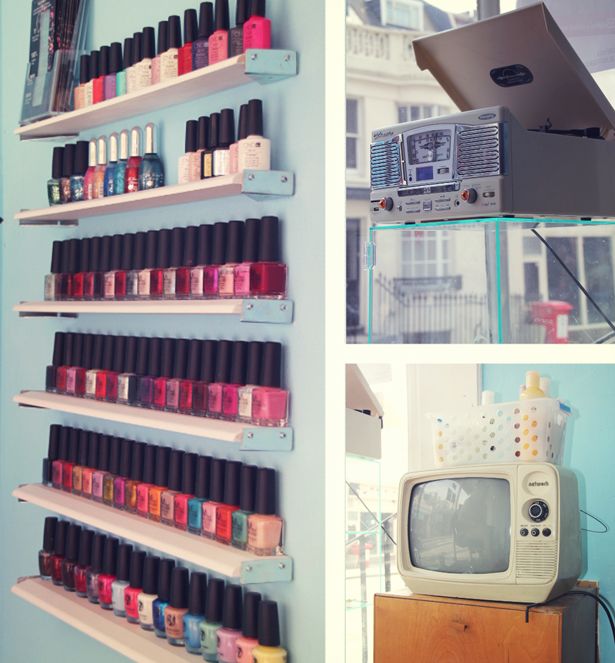 BIRTHDAYS.

Can you say DELICIOUS?!?
Not with a mouth-full of cupcake you can't.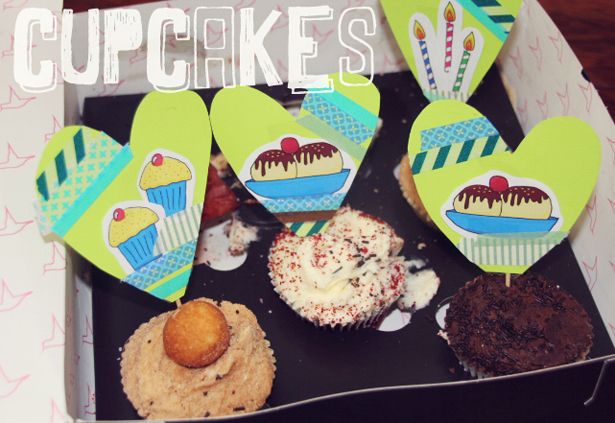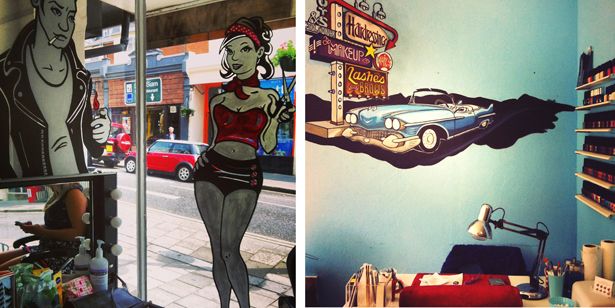 Loved all the interior of the Betty Lou Salon - especially the awesome wall graphics -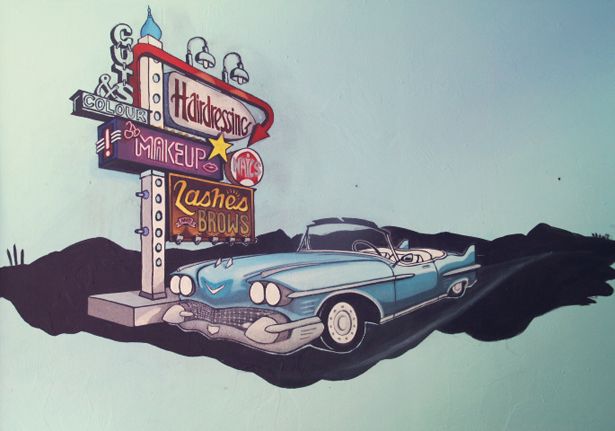 After gettin' all girlified, we headed down to Brighton Beach and had a slow stroll over to the place we had booked for lunch - at the Champagne and Oyster Bar -
Riddle and Finns
.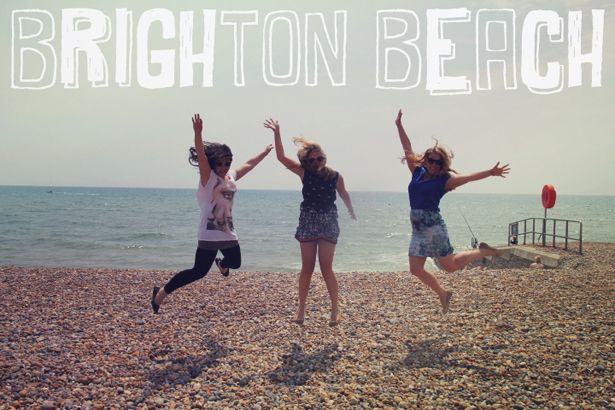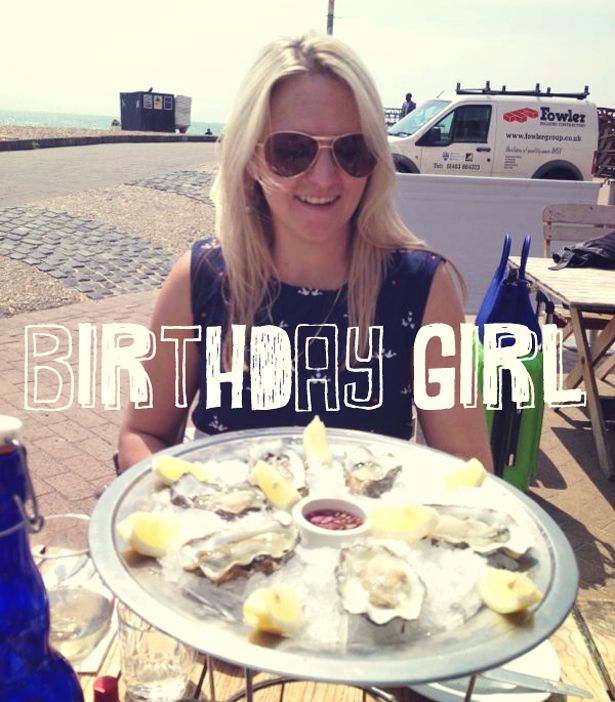 Shelly is a die-hard Oyster Fan - her sister Nicole is a die-hard
anti
-oyster fan. Kerry and Ché had not, until this point ever tried oysters. We decided to be brave and give those little suckers a bash -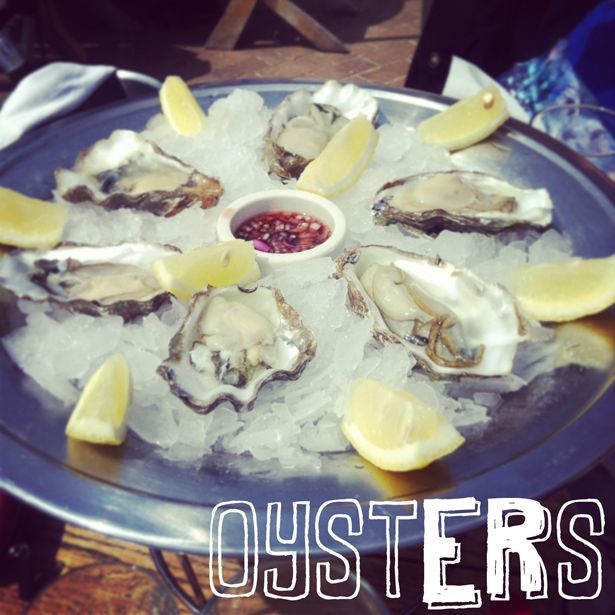 Doused up with tabasco, lemon juice and whatever that sauce was in the middle, they were actually pretty darn delish.
Hmm... It appears I do have a taste for the finer things in life.
(Ka-ching, Warren).
We headed along the Brighton pier, stopping at the little shops and market stalls, soaking in the very vintage-fairground vibe of Brighton. Seriously, with all the beach, the Merry-go rounds, the fair-ground stalls - it's basically Instagrammer's heaven. I've never been to Brighton before - and it's such an awesome little coastal town to explore! We didn't even get a chance to go treasure hunting around
The Brighton Lanes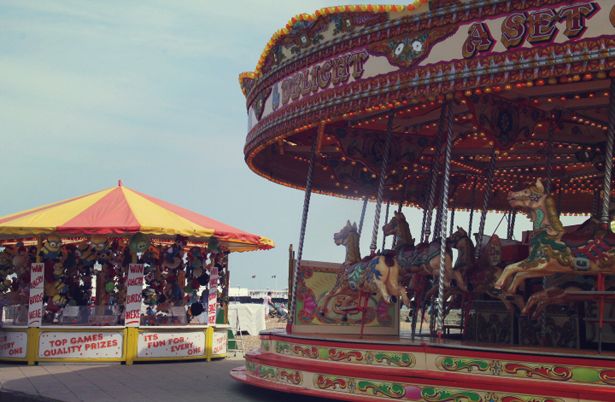 Before heading back to catch the train back to London, we took a walk along the pier to get ice-creams, lose all our coins in the arcades (not really) and go on the scariest loop-de-loop rollercoaster (yes really). Recommendation: Ice-creams
after
rollercoaster.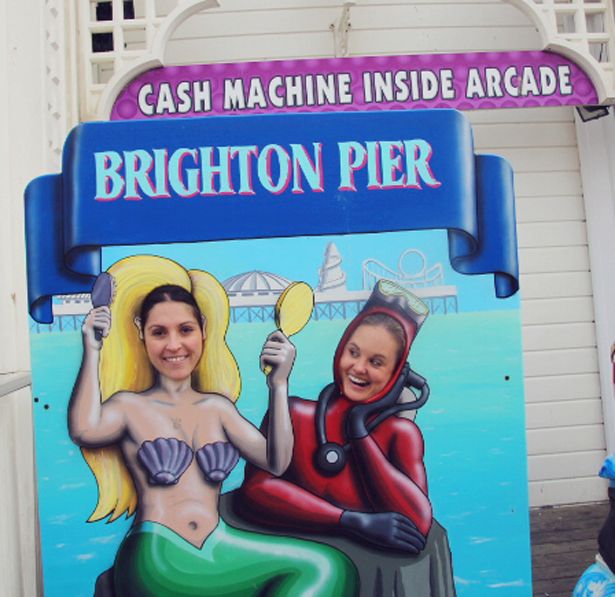 Hope you had a fab birthday Miss Shelly, it was awesome to spend the day celebrating with you!
So... we'll do it all again this time next year?


x